Michigan mom warns parents about keyless entry cars after son got locked inside hot vehicle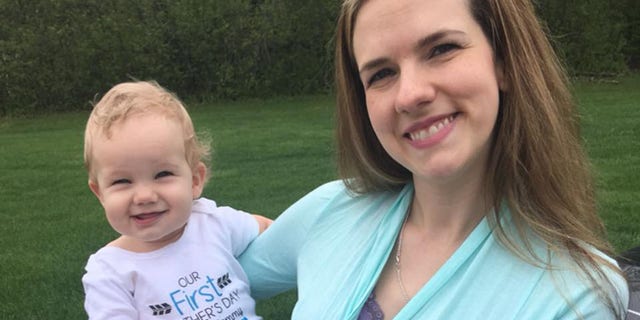 NEWYou can now listen to Fox News articles!
A Michigan mom is warning parents who have keyless entry cars to be cautious after her young son became locked inside a hot vehicle while she was pumping gas.
Katie Corbin of Novi, Mich., stopped at a gas station in Northville Township to pump gas on Tuesday when her vehicle, a 2018 Chevy Malibu, locked, WXYZ reported. Her one-year-old son Joey was locked inside the car along with her two sets of car keys and cell phone.
"At this point I'm panicking," Corbin told WXYZ. "It's 92 degrees outside."
Corbin said her car has keyless entry but she has used vehicles with similar systems in the past.
TEXAS MAN ARRESTED AFTER ALLEGEDLY STEALING $23 FROM ELDERLY WOMAN, PUTTING HER IN CHOKEHOLD
"I thought that having a keyless entry car meant that I could leave my key in my car while I went and pumped gas," she said. "That was not the case."
Corbin said bystanders came by to help and called 911, who came quickly and were able to safely remove her son from the car.
"He was just pouring sweat," Corbin said. "I got him out. He stopped crying immediately — just laid his head on my chest, and I just squeezed him and held him."
WOMAN CARRYING BABY LEADS TEXAS COPS ON HIGH-SPEED CHASE, CRASHES AND ATTEMPTS TO CARJACK VEHICLE
Corbin said she called the car dealership to alert them about the incident and was told fabric could cut off a signal from the key. Her two sets of keys were located in her purse and diaper bag.
About 37 children die each year after being trapped inside a hot car, according to KidsandCars.org.
Corbin said she would not leave her keys in the car again and asked other parents to heed her advice.
"Technology failed me and my child was or in harm's way," she said. "Be careful, don't trust technology."