Michigan dog doused with Drano in cruel home invasion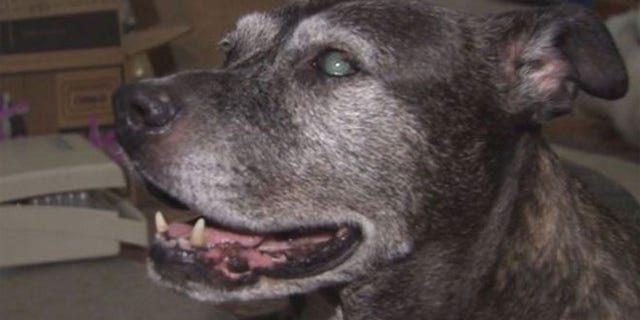 NEWYou can now listen to Fox News articles!
The owner of a 14-year-old pit bull asked for help this week to pay medical bills after the dog was doused with Drano and nearly blinded in an unusual act of animal cruelty during a home invasion in Michigan, Fox2Detroit.com reported.
The homeowner in Hamtramck, a Detroit suburb, reportedly got back from work at about 7 p.m. Friday and found the dog named Abbey quivering in the corner with a strong chemical odor.
Upon further inspection, the dog had visible bruises and was likely beaten and at some point thrown down a flight of stairs.
"They poured Drano into her eyes, all over her body, they continued to beat her with a broom," Sarah Birkel, the homeowner, said.
Birkel said the home invaders used bedroom pillowcases to fill with jewelry, including "heirloom pieces" that can't be replaced.
"Her hearing is gone and she may lose an eye," Birkel said. "If she ingested it she will have ulcers, and internal burns."
Abbey requires round the clock care and multiple visits to the vet. Birkel's family set up a GoFundMe account to cover the dog's treatment cost.