Michael Ratner, attorney who fought for rights of Guantanamo Bay detainees, dead at 72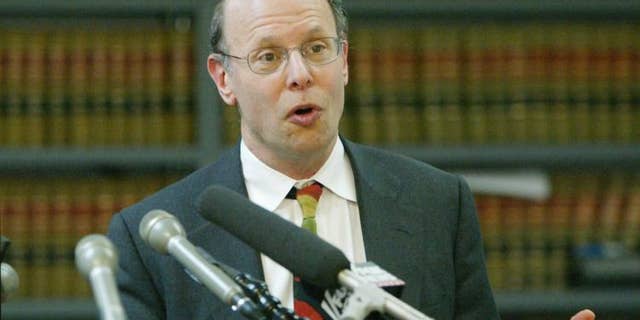 NEWYou can now listen to Fox News articles!
Michael Ratner, a crusading attorney who challenged the indefinite detention of Guantanamo Bay terror suspects and worked to change the NYPD's stop-and-frisk policy, died Wednesday at the age of 72, his family announced.
Ratner led the Center for Constitutional Rights, a New York-based nonprofit organization that took on human rights cases in the city and beyond, including Guantanamo. He joined the group in 1971.
Ratner's sister, Ellen, is a Fox News contributor. His brother, Bruce, is a real estate developer and owner of the NBA's New York Nets.
"He was a great patriot," his sister told FoxNews.com. "He believed in justice for all of us."
He died in Manhattan from complications related to cancer.
Michael Ratner represented Guantanamo Bay detainees in a 2004 Supreme Court suit, successfully arguing they had a right to challenge their detentions in U.S. courts despite being foreign nationals.
Ratner worked to prosecute government corruption and human rights crimes in countries from Haiti to the Philippines. He also represented Wikileaks founder Julian Assange.
His sister said he followed a basic philosophy: "All governments are bad, and some are worse than others."
The Center for Constitutional Rights filed a class action lawsuit challenging the NYPD's stop-and-frisk policy, accusing police of engaging in racial profiling. In August 2013, a federal judge found the practice unconstitutional, and an appeals court rejected the city's motion to halt the case later that year.
Ratner received degrees from Brandeis University and Columbia Law School, also working for the NAACP Legal Defense and Educational Fund and as a clerk for the first African-American woman to serve as a federal judge, Constance Baker Motley.
"Michael's legacy is the sea of people he has touched—his family, his clients, his allies, his colleagues, and all of the young lawyers he has inspired. Today we mourn. Tomorrow we carry on his work," the Center for Constitutional Rights responded.
Ratner is survived by his wife, producer Karen Ranucci, and two children, Jake and Ana.