Miami Police investigating why so many young people at club where 15 were shot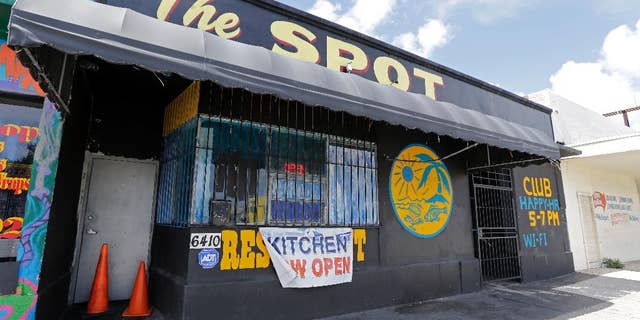 NEWYou can now listen to Fox News articles!
MIAMI – Miami police are looking into why so many minors were present at a nightclub during a pre-dawn shooting.
Among the 15 people wounded during the early Sunday morning violence at The Spot was an 11-year-old child.
Miami Fire Rescue Capt. Ignatius Carroll says it was "very disturbing" to see a large number of teens and pre-teens at the club.
Police spokeswoman Frederica Burden says authorities are trying to determine exactly what kind of club The Spot is, and whether the gathering there at the time of the shooting was a public or private one.
The shooting sent terrified patrons scrambling from the nightclub. No fatalities were reported.