Miami Bankers Catch 1,000-Pound Shark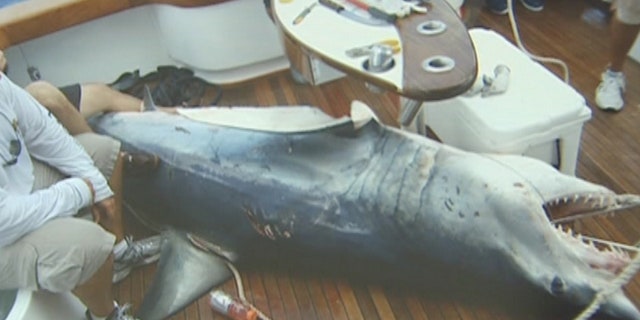 A group of bankers from Miami reeled in a thousand-pound mako shark 16 miles off the coast of Florida's Elliot Key while taking part in an college alumni fishing tournament, WSVN.com reported.
The men noticed the large dorsal fin cutting through the water as they fished for Mahi-Mahi, the station reported. Once hooked, fighting the "fish of a lifetime" took the seven men over four hours.
"I knew it was a big fish," Alex Gonzalez-Jacobo told the station. "I saw it, but I didn't know it was that big."
The men sent the shark's jaw to a taxidermist and divided the meat.