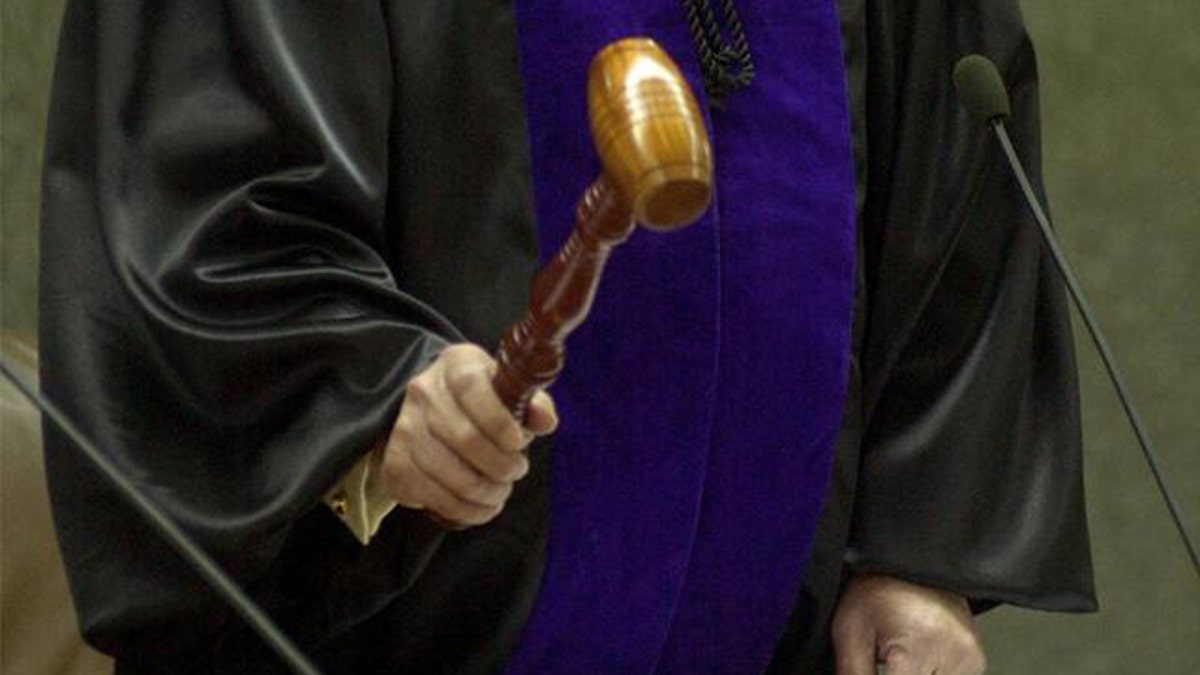 The fate of an Army veteran who is facing deportation after completing a seven-year prison sentence for a drug conviction is in the hands of an immigration judge in Chicago.
Army Private 1st class Miguel Perez, Jr., who served two tours of duty in Afghanistan, was born in Mexico and grew up in Chicago.
As his deportation hearing stretched into its third hour Monday, U.S. Immigration Judge Robin Rosche said she will not rule that day but rather issue a written decision that is likely to take a few weeks.
ARMY VETERAN STEPS IN TO HELP MAN SHOT AT TEXAS WALMART
Perez, 38, was a legal permanent resident when he joined the Army in 2001. He said he mistakenly thought he became a legal U.S. citizen when he enlisted.
According to his family, Perez suffered PTSD when he got back from Afghanistan and then turned to alcohol and drugs.
About four years after leaving the military, Perez was caught delivering cocaine to an undercover officer.
His lawyer said he is cautiously optimistic because a negative decision usually comes out right away.
"[The judge] is deciding whether we've shown that my client is more likely than not to be tortured or killed, or at least severely harmed, if he's returned to Mexico," Perez's attorney, Chris J. Bergin, said after the hearing.
TEENS STEP FORWARD TO SERVE AS PALLBEARERS FOR VETERAN WITH NO FAMILY
He said members of the military who are deported to Mexico often are targeted as people who can help criminal gangs or cartels through their military experience. "They are targeted in the sense that, 'You either work for us or we kill you,'" he said.
The lawyer explained that if Perez is allowed to stay in America he'd likely be set free but not be granted a path to citizenship.
According to Department of Defense data cited by The Chicago Tribune, roughly 18,700 legal permanent residents are currently serving in the armed forces. About 5,000 non-citizen men and women join every year.