Metal balls fly out of truck in Seattle, forcing street closure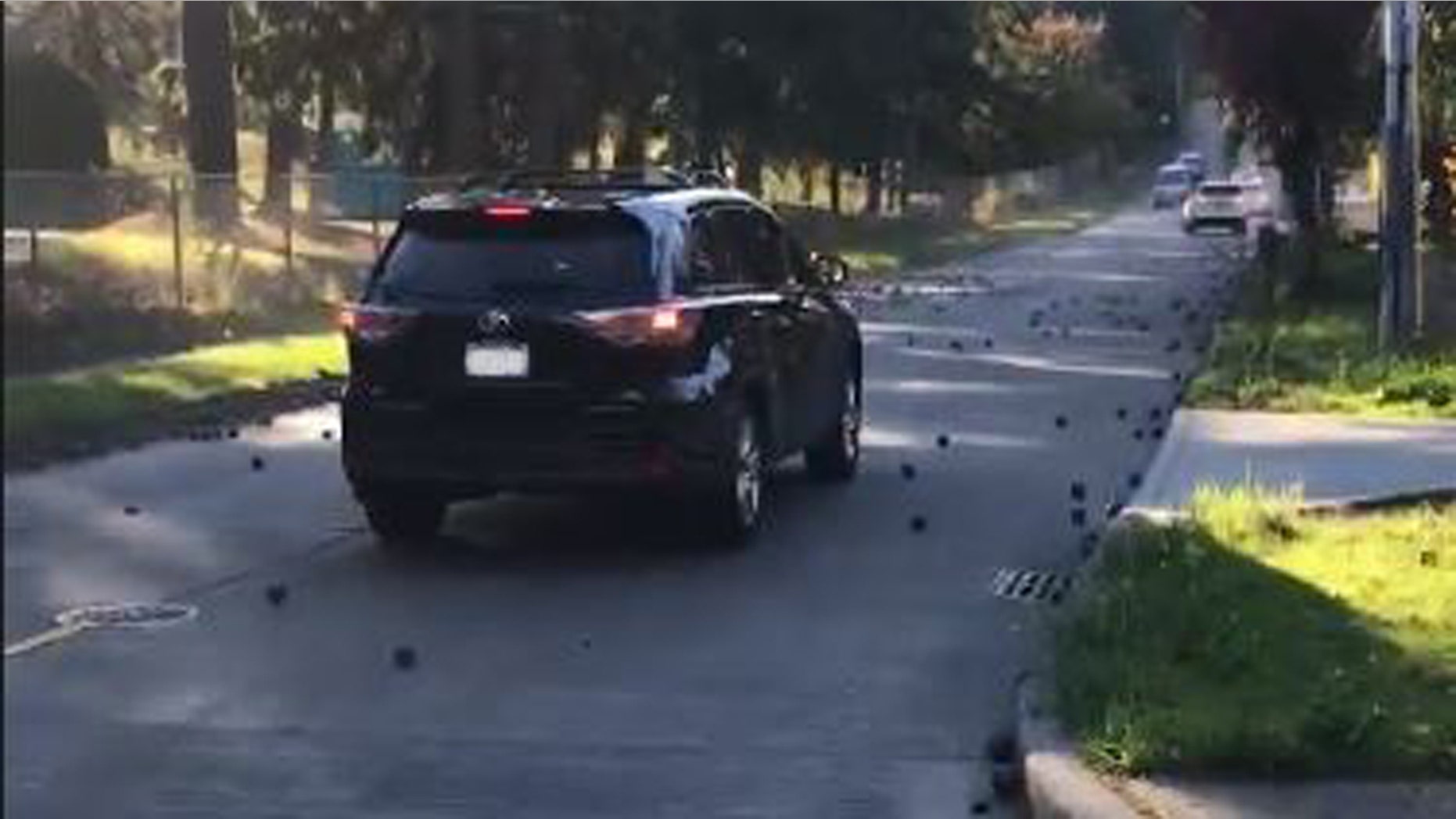 Dozens of metal balls flew out of an 18-wheeler truck and cascaded down the street in Seattle on Wednesday, prompting authorities to temporarily close the street.
A video taken by a person at the scene shows 44,000 pounds worth of metal balls loudly bouncing and rolling down the street as a driver slowly backs up.
The balls appear to actually be ball bearings, Seattle Police spokesman Detective Patrick Michaud said, according to The Seattle Times.
"I looked up the street and there was a sea of balls rolling down the hill making an incredible noise and hitting the cars that are here." Robert Duffy, who lives in the neighborhood, told Seattle's KOMO-TV reported.
Robert Herman, the driver of the truck, told the station that the load spilled out because they were not loaded and secured properly.
Several cars were also damaged, but no injuries were reported.
The Associated Press contributed to this report.