Men convicted of killing US tourist in Israel charged in US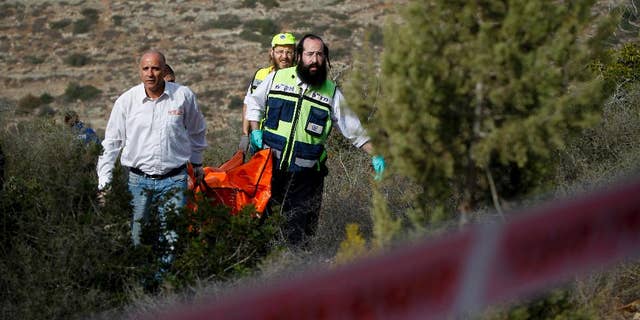 NEWYou can now listen to Fox News articles!
WASHINGTON – Two Palestinian men convicted in Israel of murdering a U.S. citizen who was hiking near an Israeli archaeological site could face charges in the United States if they're ever released from an Israeli prison.
The U.S. Attorney's Office for the District of Columbia said in a statement Thursday that Ayad Fatafta and Kifah Ghanimat face federal charges of murdering a U.S. national outside the United States. They're charged in the 2010 murder of 44-year-old tourist Kristine Luken.
The two were convicted in an Israeli court of murder for stabbing Luken and a friend who was hiking with her and survived. Fatafta was sentenced to a life term in prison plus 20 years. Ghanimat was sentenced to two life terms and 60 years for the attack on Luken and another crime.