Memphis shooting: 2 people hurt at Sheraton hotel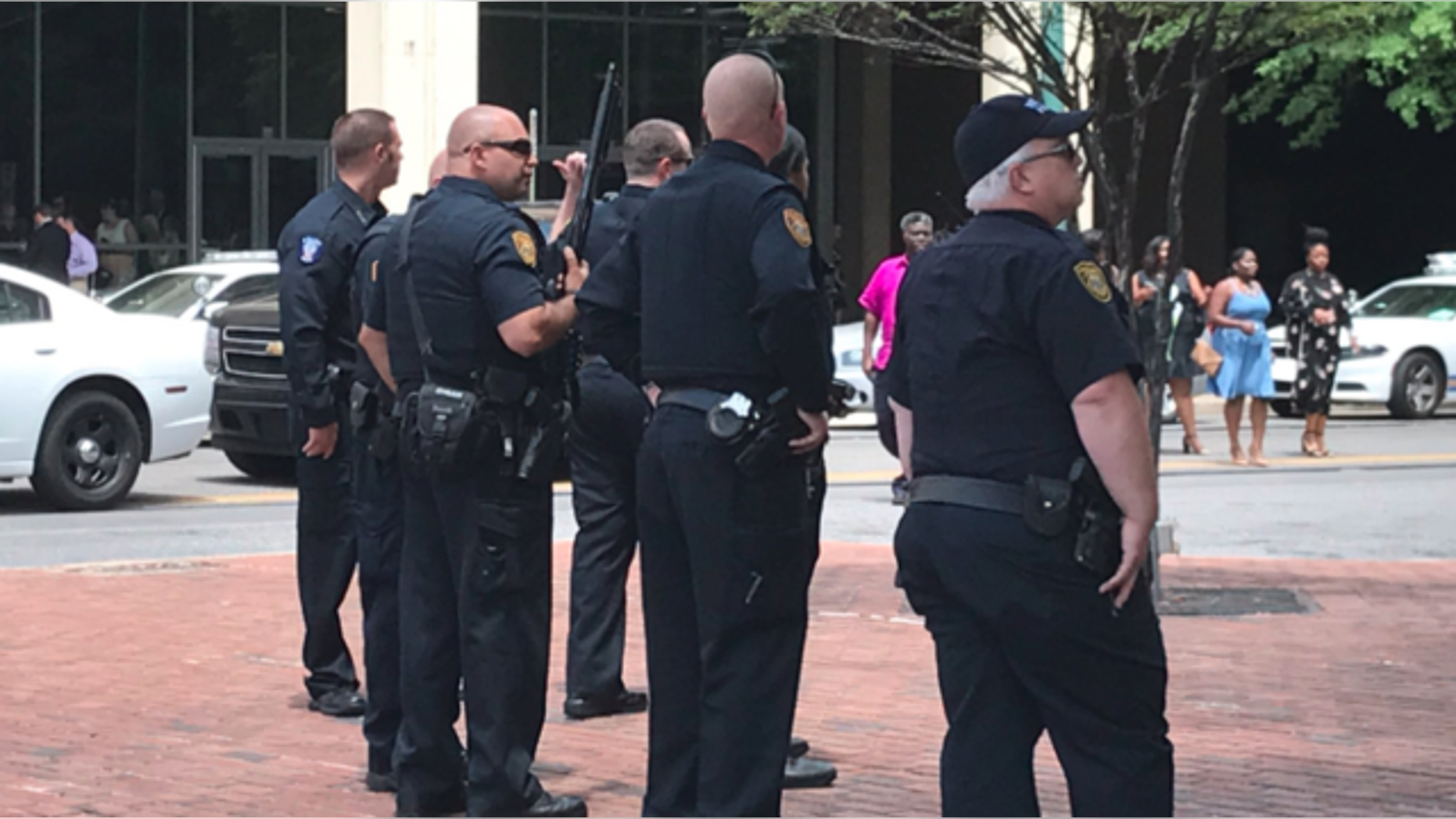 Two people have been shot in Memphis, Tenn., at the downtown Sheraton hotel, police confirmed to FOX13.
Two people were found shot, including one in the leg, when police arrived on the scene, officials said. One of the two people shot is now being considered as a possible suspect.
FUNERAL SERVICE FOR SLAIN MEMPHIS POLICE OFFICER ATTENDED BY THOUSANDS
Two suspects remain on the loose, according to police. Memphis Police describe one suspect as an African-American man between 19 and 20 years old, with a thin build and wearing a navy blue hat. The second suspect is an African-American female between 19 and 20 years old, also with a thin build.
The Sheraton, which is now on lock down, is being searched by K-9 officers.
Sources told FOX13 that the shooting happened on the seventh floor of the Sheraton, which was hosting a graduation ceremony inside of its Cook Convention Center at the time.