Memphis IHOP shooting: Air Force veteran killed trying to defend woman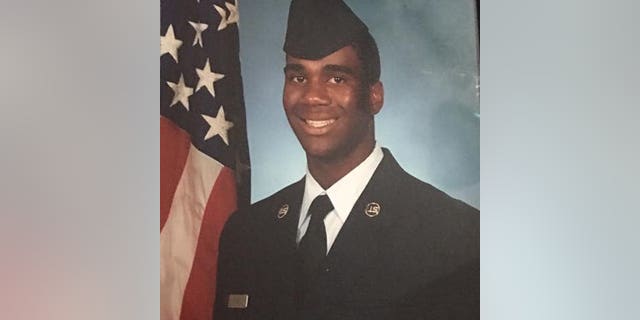 A young father and Air Force veteran was the man shot and killed outside an IHOP restaurant Sunday morning. Police said he was murdered while breaking up a domestic violence incident.
Family confirmed that 27-year old Devin Wilson was killed.
Devin Wilson died while defending a woman who was a complete stranger. She was allegedly being choked and beaten by her ex-boyfriend.
Wilson stopped that attack, but he was shot by the ex-boyfriend.
EUGENE PALMER CASE: MURDER FUGITIVE HIDING UNDER ALIAS, POLICE SAY
The Air Force veteran died a hero.
"He had a big heart, and it was his big heart that unfortunately led him to his death bed," Katina Rounds, Devin's mother, said. "I wasn't surprised when they said just trying to help somebody. A woman being attacked."