Memorial service planned for slain Georgia police officer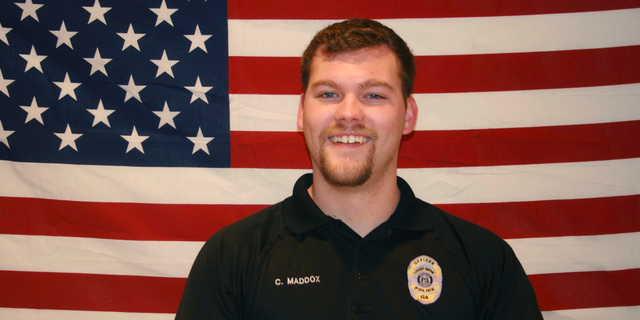 NEWYou can now listen to Fox News articles!
MCDONOUGH, Ga. – A weekend memorial service is set for a Georgia police officer killed in a shootout that also left two sheriff's deputies wounded and the suspect dead.
A funeral home announced Wednesday that the service for Locust Grove police officer Chase Maddox is planned for 11 a.m. Saturday at Glen Haven Baptist Church in McDonough, Georgia.
The Georgia Bureau of Investigation says Maddox was shot three times, with the fatal wound to his head.
The suspect, 39-year-old Tierre Guthrie, also died. An autopsy showed that he was shot four times.
The gunfire erupted as the officers were serving an arrest warrant Friday at a home in Locust Grove, about 40 miles (65 kilometers) southeast of Atlanta. Guthrie was wanted for failing to appear in court for traffic violations.