Memorial dedicated in Mississippi to Marine plane crash victims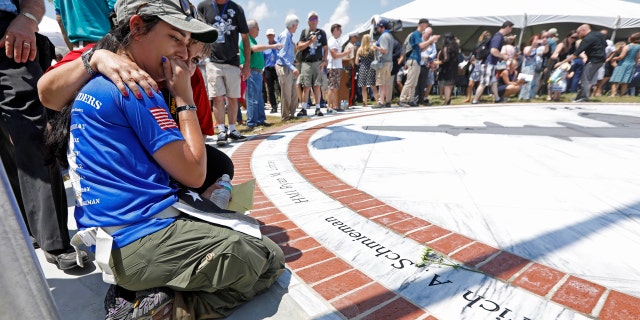 Mississippi and U.S. Marine Corps officials dedicated a memorial Saturday to the 15 Marines and a U.S. Navy corpsman who died in a plane crash last year.
Hundreds of relatives and friends of the 16 victims gathered for ceremonies at Mississippi Valley State University and the nearby memorial, the Greenwood Commonwealth reported.
"All we want to do is talk about them and share who they were with the rest of the world," said Anna Johnson, widow of Gunnery Sgt. Brendan Johnson, a crew member, the Jackson Clarion Ledger reported.
The special forces Marines aboard the KC-130T military transport plane were going from North Carolina to California for training when it crashed July 10, 2017.
The aircraft was flown by a New York-based Marine Reserve unit and known by the call sign Yanky 72.
Following the service, the crowd was driven in buses to see the unveiling of the nearby memorial, which displays an image of a KC-130T plane set in granite and surrounded in a circle by the engraved names of the fallen.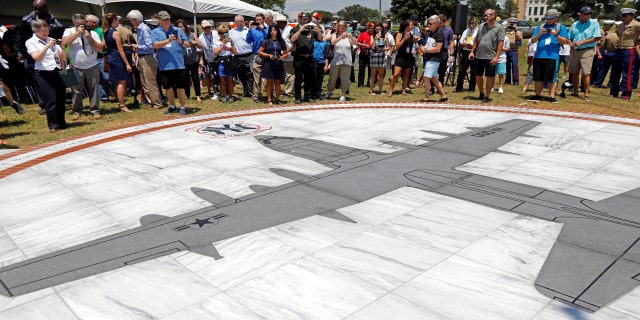 "Your loss has become our loss," Mississippi Gov. Phil Bryant told those who had come from as far away as Ireland for the ceremony.
"We are grateful for the whole memorial, and we will never, ever forget them," Cindy Elliott said of the victims. She lost her son, 30-year-old Capt. Sean E. Elliott of Orange, Calif.
Elliot said the observance helped her family find closure following her son's death.
Deneen Hopkins Wiske, a Wisconsin firefighter, is the sister of fallen Gunnery Sgt. Mark Hopkins.
"We were very much lulled into a false sense of security with Mark and what he did," she said. "These are beasts of the sky; they don't fail."
Nate Harris, a Special Operations Command Marine, told the Clarion Ledger that "We know it's the right thing to do to honor them."
"I can't imagine a plane filled with 16 better human beings," Wiske said. "They remind us of the best we have to offer and they certainly led their lives by getting the most out of every day."
No cause for the plane crash has been released, as the investigation continues.
The Associated Press contributed to this report.