Medal of Honor recipient buried at Arlington cemetery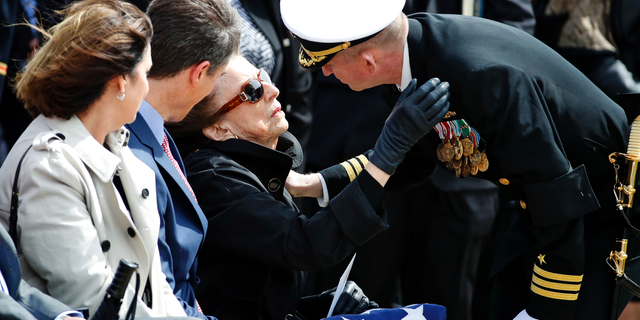 BOSTON – A former U.S. Navy pilot from Massachusetts who received the Medal of Honor for his heroics during the Korean War has been buried at Arlington National Cemetery.
The Navy says Capt. Thomas Hudner Jr. was laid to rest with full military honors Wednesday during a ceremony that included a "missing man" flyover by the squadron he flew with during the war.
Hudner, a Fall River native and longtime Concord resident, died in November at age 93.
Hudner was awarded the Medal of Honor for his efforts during the Battle of the Chosin Reservoir in 1950. He crash landed his plane in an unsuccessful effort to save the life of his wingman and friend, Ensign Jesse Brown, the Navy's first black combat pilot.