Mayor de Blasio: All NYPD patrol officers to be outfitted with bodycams by year's end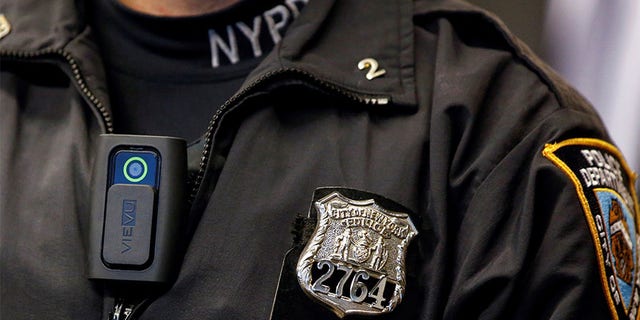 New York City Mayor Bill de Blasio announced Tuesday that all NYPD patrol officers would be outfitted with body cameras by the end of 2018, putting the city a year ahead of schedule.
Speaking alongside Police Commissioner James O'Neill and City Council Speaker Corey Johnson, de Blasio said the new equipment will build trust between officers and the communities.
"By ensuring all patrol officers are outfitted with these essential, modern policing tools a year faster than originally planned, we're helping to make New York City fairer faster," he added.
The police force currently uses 2,470 body cameras and plans to add an additional 800 to 2,000 each month. That would outfit at least 18,000 officers with the new equipment by the end of the year, the New York Post reported.
Non-patrol officers will not be asked to wear the cameras.
The city was ordered to use body cameras after a 2013 ruling found that the NYPD was unconstitutionally discriminating against minorities using "stop-and-frisk" techniques.
"We made it a priority," O' Neill said. "It helps build trust and confidence."
Johnson added that "thousands of cameras equals thousands of pairs of eyes on the street."
Despite praise from the public and department officials over transparency, police unions have fought back.
The Patrolmen's Benevolent Association, a union representing NYPD officers, sued the department earlier this month over releasing camera footage without a court order, saying it violates the privacy of everyday citizens caught on camera.
"This conduct disregards not only the clear prohibitions, but also the very serious safety, privacy, due process and other interests" of everyone seen in such videos, said the lawsuit, filed in a state court in Manhattan.
The Associated Press contributed to this report.