Massive Manhunt Underway for Suspects in LAPD Shooting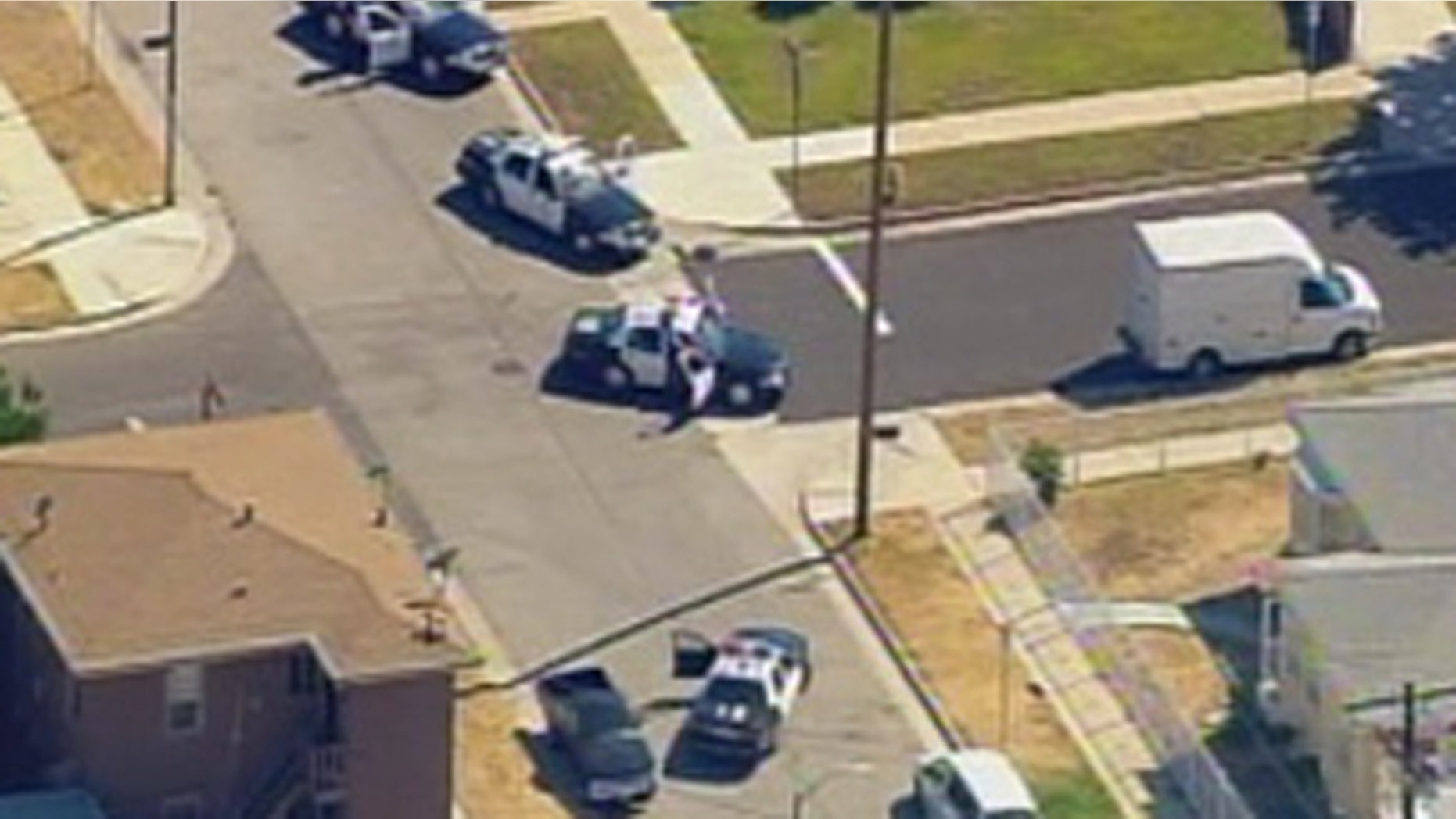 A massive manhunt is underway in Los Angeles after one of its police officers was shot multiple times during a routine pedestrian stop.
Two officers were in a patrol car and pulled over to question a group Thursday afternoon and were soon fired upon by someone from the group, Richard French, a spokesman from the LAPD said. He said one officer was shot several times and taken to a hospital in serious condition.
One suspect is in custody, he said.
The injured officer's name has not been released.
The shooting occurred at 2:45 p.m. local time in south Los Angeles. The Los Angeles Times reported that the police officer was shot three times while he and his partner exited the car.
The Times reported that 12 to 15 shots were fired, including two that were absorbed by his bullet-proof vest.