Massive flames engulf California recycling plant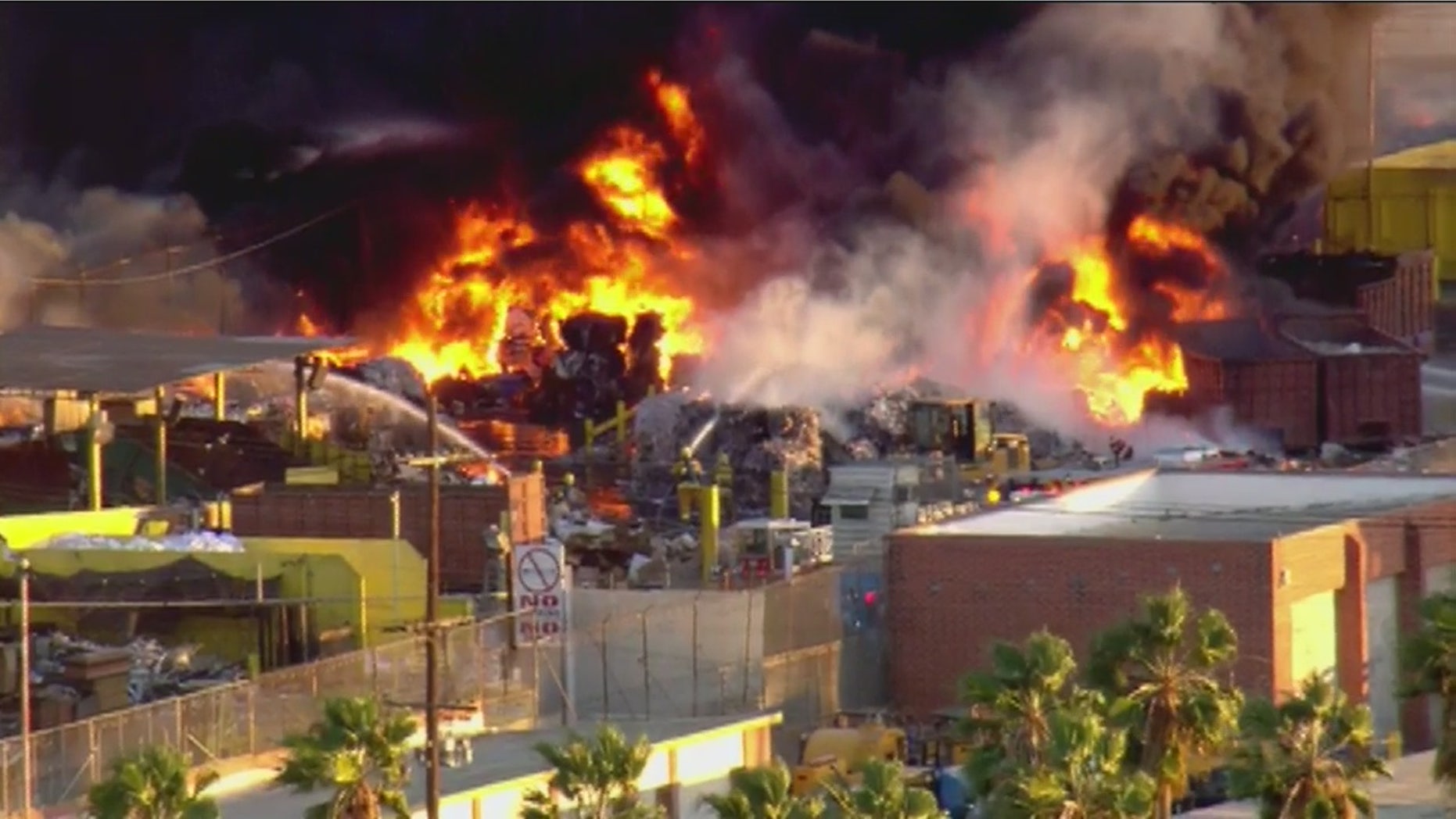 A large fire tore through a recycling plant in South Los Angeles Thursday, spitting a giant cloud of black smoke into the air.
Some 50 firefighters responded, Fox 11 reports. It adds that the fire knocked down power lines, forcing electrical crews to respond.
No injuries were reported, and it was unclear whether any other buildings or structures were threatened.
The fire broke out around 5:20pm in the city's Chesterfield Square neighborhood, according to Erik Scott of the Los Angeles Fire Department. There is no word on what caused the fire, which took crews more than an hour to get under control.