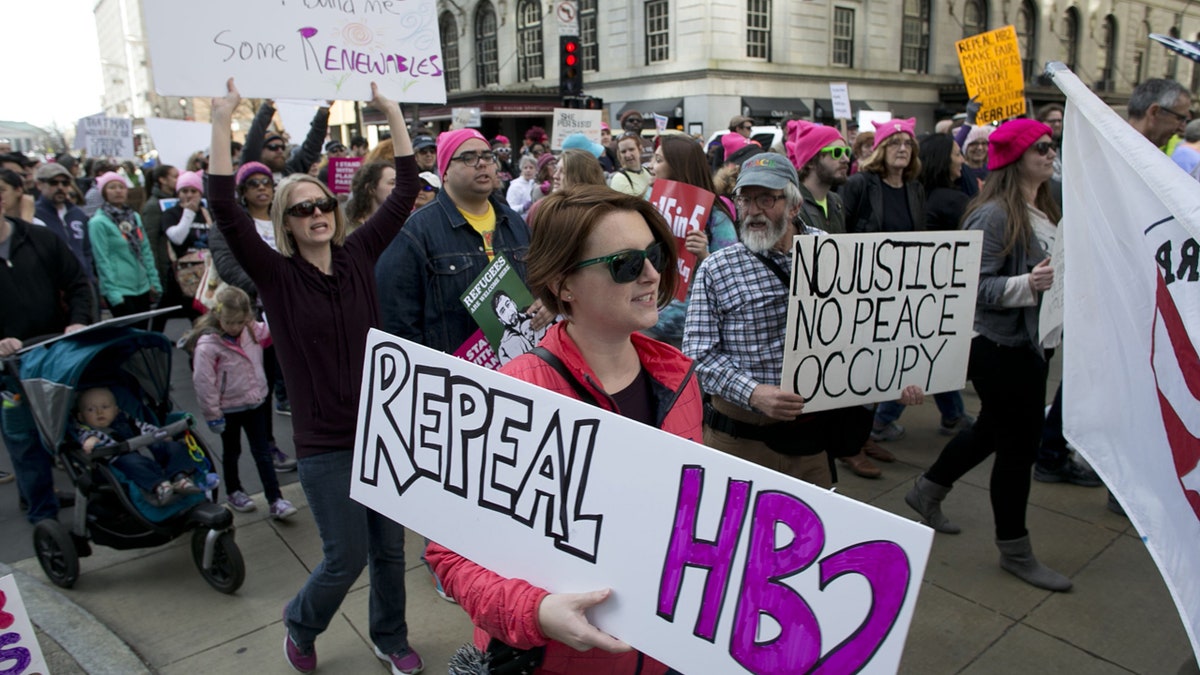 A massive crowd took to the streets in North Carolina on Saturday in opposition of President Donald Trump and to a state law limiting LGBT rights for an annual civil rights march.
The "Moral March on Raleigh" was led by the North Carolina NAACP for an 11th year.
Officials in Raleigh didn't provide any information on crowd numbers. Organizers of the event predicted about 20,000 protesters.
The surface area that the crowd covered neared the march's previous peak from 2014.
March participants promoted different issues from gerrymandering and immigration to public education.
The protesters also want a House Bill 2 repeal, which limits LGBT rights and which bathrooms transgender people can use.
The Associated Press contributed to this report.