Massachusetts Team Under Fire for Printing Initials 'WTF' on Shirts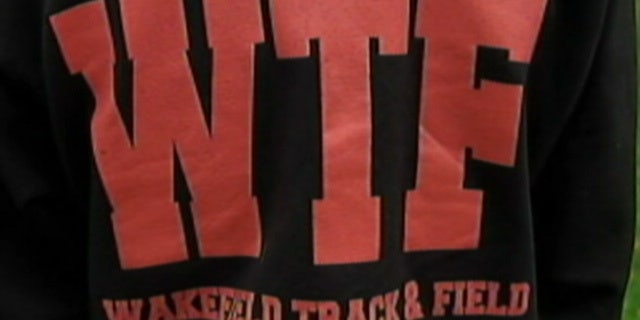 A Massachusetts track and field team is under fire for printing sweatshirts with its initials -- which also form a popular but vulgar Internet colloquialism -- on the back of the clothing.
The Wakefield Track and Field Team in Wakefield, Mass, handed out the sweatshirts to team members last year after the season that had "WTF" printed on the back of the shirts, MyFoxBoston.com reports.
The superintendent of schools, Joan Landers, said that's not how she wants the student population to be represented.
But several students, including Gregory Hampton-Boyd, told the TV station that they don't find it offensive.
"It's kinda funny," he said. "It's inappropriate but at the same time it stands for something else."