Massachusetts teacher killed in mall stabbing remembered as hero who confronted attacker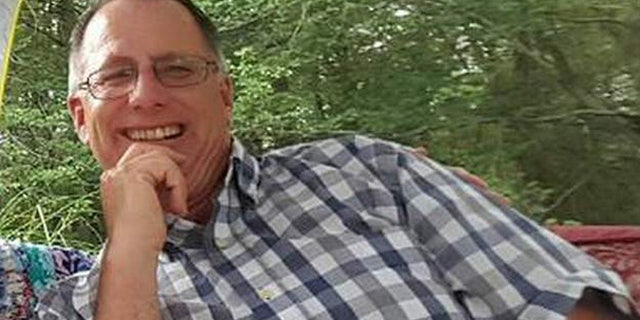 NEWYou can now listen to Fox News articles!
The Massachusetts school teacher killed in Tuesday's stabbing rampage at a mall was remembered as a hero for confronting the knife-wielding assailant who was attacking a waitress.
George Heath, a 56-year-old teacher in New Bedford, was eating dinner with his wife at Bertucci's restaurant when they were interrupted by screaming. A waitress was being stabbed by 28-year-old Arthur DaRosa.
Heath, a father of two, confronted DaRosa and after some grappling was stabbed in the head, Thomas Quinn, the Bristol County district attorney said. DaRosa was later shot in the abdomen by an off-duty sheriff's deputy and died from his wounds at a nearby hospital. Heath died minutes later.
Heath's wife, Rosemary, recalled the attack on WCVB-TV. She said DaRosa had the back of the waitress' shirt in his hand and kept stabbing the woman.
"I think [Heath] went down low, to try and get him around the elbows, and [DaRosa] pulled her arm back and stabbed my husband in the head."
"We lost a good man," she said.
The assaults started earlier in the evening when DaRosa crashed a car outside a home in the town, walked inside and stabbed an 80-year-old woman and another woman. The 80-year-old was taken to a hospital, where she later died. The other woman was being treated for life-threatening injuries.
DaRosa then drove to the Silver City Galleria mall, where he crashed a car into the front of a Macy's store. Quinn said DaRosa assaulted three people inside the store before running to Bertucci's restaurant, where he stabbed two more people. An off-duty deputy sheriff intervened at the restaurant and shot DaRosa, killing him, Quinn said.
DaRosa's family says he was mentally disturbed. Authorities said he checked himself in to a hospital Monday and was out earlier Tuesday.
Kerri Devries, DaRosa's sister, told the Boston Herald her brother has been battling depression for years. She says he has recently been suicidal, and the "devil was playing tricks on him." She says he was admitted to the hospital Monday.
DaRosa's father, also Arthur DaRosa, tells the newspaper he was surprised when his son returned from the hospital Tuesday morning, but said he appeared "normal" and calm."
Greater New Bedford Technical Vocational High School Superintendent-Director James O'Brien called Heath a "true gentleman" who had worked at the school for four years.
O'Brien says, "Heath was a tremendous educator with a great passion for teaching; he was influential in sparking creativity and a love of learning in all of his students."