Massachusetts man killed in Korean War returns home 63 years later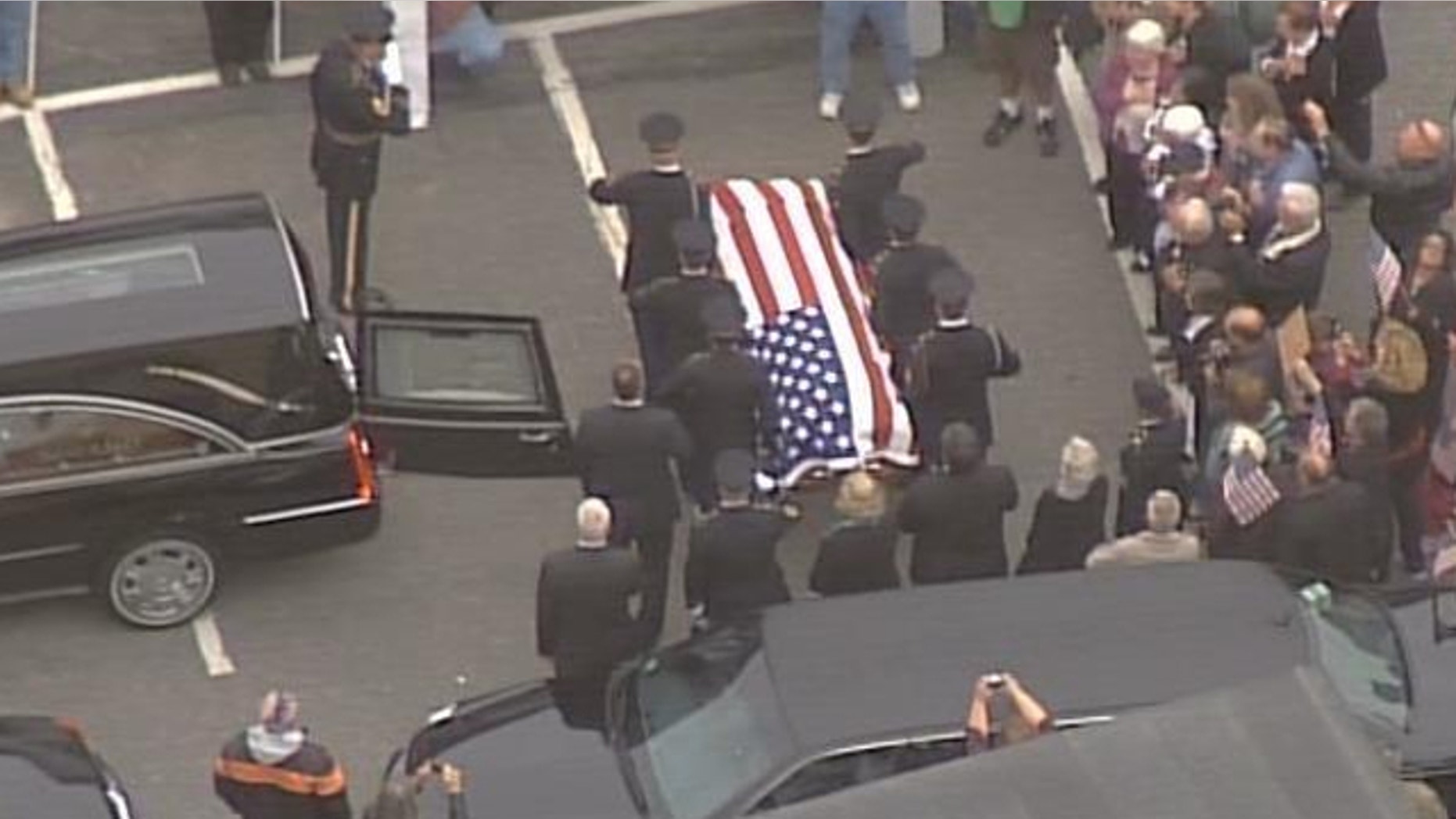 The remains of a Massachusetts soldier killed during the Korean War have been brought home more than 60 years after his death.
Pfc. Norman Dufresne arrived in his hometown of Leominster to a hero's welcome Wednesday as hundreds of people lined the procession route, MyFoxBoston.com reported.
Dufresne went missing during a battle in South Korea in July 1950. His remains were found in August 1951, but were only recently identified using modern forensic technology.
Dufresne's sister, Claire Weber, and nephew Al Guillemette, said his return is an answer to his family's prayers over 63 years.
"Every Memorial Day, every birthday, every holiday, we always pray for him. My mom and dad said the rosary every single day hoping for him to come back," Weber told MyFoxBoston.com.
A full color guard paid tribute to Dufresne as his remains arrived at Boston's Logan International Airport and hundreds of emergency officials, veterans, and others accepted an invitation from city officials to line the procession route.
"It means my parents' prayers have been answered," Guilmette told the station. "For 63 years. It took all this time, but it happened now."
A service at the Leominster Veterans Center is scheduled Thursday. A public wake will be held Friday at Leominster City Hall and a full military funeral at St. Cecilia's Church on Saturday.
The Associated Press contributed to this report.