Massachusetts man attacks woman with hammer, sets entire home on fire, police say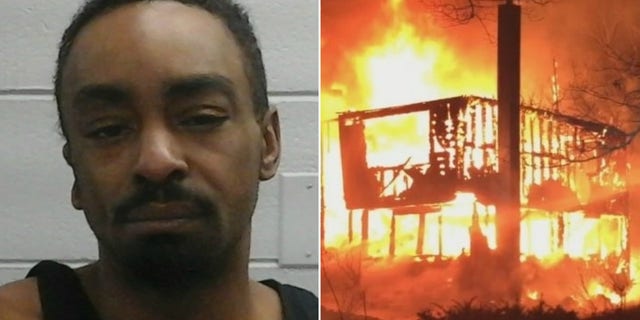 A Massachusetts man is facing attempted murder charges after police said he attacked a woman and lit a house on fire with her inside.
Mondel Johnson, 40, attacked an unidentified woman with a hammer, doused her in fluid and then set the house ablaze, the Wareham Police Department said in a statement.
The victim was able to escape the raging fire that destroyed the entire house and receive help from a nearby resident, police said.
Johnson was arrested Thursday, one week after the March 29 fire in Wareham – about 60 miles south of Boston. He is being held without bail, according to police.
Johnson was charged with attempted murder, arson of a dwelling house and assault and battery with a dangerous weapon.
Evan White, a reporter for WFXT-TV, said on social media that Johnson and the victim had met at the house for a "drug activity," and the alleged attack occurred after she "called him names."
The victim was taken to a hospital and treated, but she has since been released, police said.
A not guilty plea was entered for Johnson in court Friday, according to the Boston Globe.