Massachusetts mall intruder caught after search, police say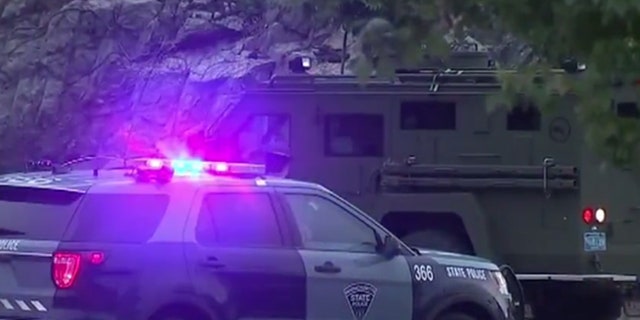 NEWYou can now listen to Fox News articles!
A 16-year-old boy accused of breaking into a sporting goods store and swiping a gun at a mall outside Boston was in custody Monday after a search that stretched on for hours, police announced.
Officers had warned that an "armed and dangerous intruder" was inside the Dick's Sporting Goods at the Square One Mall in Saugus, about 10 miles northeast of Boston.
Saugus Police Chief Dominic DiMella said police saw the suspect with a "long gun," but the firearm has not been recovered yet, Fox 25 reported.
Shoppers were urged to "avoid the mall area at this time," the Saugus Police Department said in a statement.
PENNSYLVANIA BOY, 4, DIES AFTER SHOOTING SELF IN FACE
The mall will remain closed until further notice, Fox 25 Boston reported. Officials at the mall wrote on Twitter they would announce an opening time later.
Entrances and exits to the mall were blocked.