Maryland school aide sentenced to 100 years in prison after sexually abusing at least a dozen boys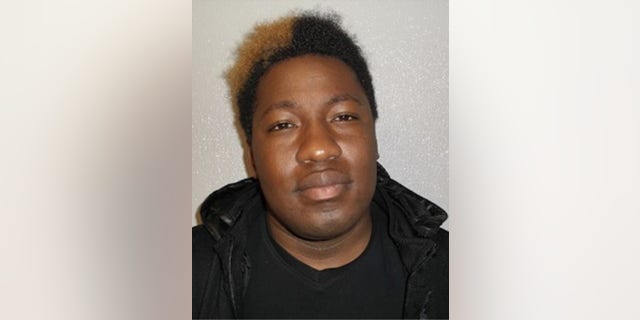 A former Maryland school aide who confessed to sexually abusing children was sentenced Thursday to 100 years in prison.
Deonte Carraway, 24, was indicted in 2016 on 270 charges of child abuse and porn, and in January pleaded guilty in federal court to recording at least a dozen boys engaging in sexual activities inside of Judge Sylvania Woods Elementary School, where he volunteered, Fox 5 DC reported.
KINDERGARTEN TEACHER, 39, WHO HAD SEX WITH AT LEAST SIX TEENS AGREES TO JAIL TIME
Carraway pressured children ages 9 to 13 to send him inappropriate photos through social media, or the messenger app KIK.
Authorities had said that Carraway, who also worked as director of a local youth choir group, used his position to take advantage of children.
An investigation into the situation began when an uncle of one of the students involved discovered explicit messages and reported it to authorities.
Carraway told children that he would give them cell phones -- but only if they joined a club he created and send him improper photos using the provided phones. He later threatened to call the police or their parents if they didn't continue to send him photos, The Washington Post reported.
Carraway apologized last month, saying: "I wish I could go back and stop myself from doing it." At a previous court appearance, Carraway said that "kids have my heart… when I'm around kids, I feel like a child," according to The Post.
MASSACHUSETTS REGISTRY LACKS INFO ON 1,700 SEX OFFENDERS
His public defender reportedly argued that Carraway himself had been a victim of abuse, and also said his IQ was 60.
In July, Carraway wrote a letter to the judge requesting all charges against him be dropped due to insufficient legal representation, alleging he hadn't heard from his lawyer in more than a year.
The former aide agreed in January to a prison sentence of at least 60 years as part of a plea deal.
The Prince George County Public School system that Carraway volunteered with has reportedly created a task force in the aftermath of the abuse as a way to change how it handles reports of that nature.