Maryland Mega Millions 'winner' appears, but mystery deepens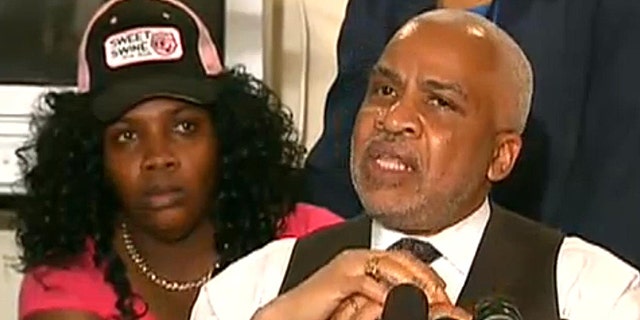 The Maryland Mega Millions mystery only got more confusing after a woman who claimed to be one of three winners of a record prize appeared with her lawyer -- and without the ticket.
"I have not seen the ticket, nor do I want to see the ticket," said attorney Edward Smith, as Marlinde Wilson, who was an hour late for the news conference, stood behind him. She did not speak.
"We believe it to be a legitimate claim," Smith continued. "When it is time to present the ticket or whatever it is that needs to be presented to the lottery commissioner, I am sure that we will be there."
Meanwhile, Maryland State Lottery Director Stephen Martino announced a 2 p.m. press conference on Thursday at which officials said he would discuss the "status of the winning ticket," among other things. Although scant information was given, that event will likely be more illuminating than the news conference Smith gave on Wednesday.
Smith lectured the media gathered in his cramped office and told them not to pester his client, who bought tickets for a pool of workers at a Baltimore-area McDonald's but claimed the winning ticket she holds was bought separately.
"God knows, by next week or next month, this will all be over and we will still be friends," Smith said.
Wilson, 37, earlier told the New York Post the winning ticket was stashed somewhere in the McDonald's restaurant where she works.
"I left my ticket there, and it's somewhere safe that only I know about," she told the newspaper through a Creole-speaking translator.
"I don't think she wants her 15 minutes of fame," Smith said. "We just want y'all to go home."
A Maryland Lottery spokeswoman told FoxNews.com that no one has claimed the record-setting prize as of Wednesday afternoon. Three winning tickets were sold in Maryland, Kansas and Illinois. Of those states, only the winner in Illinois must be identified.