Maryland college students launch campaign to create bracelets to benefit jailed journalists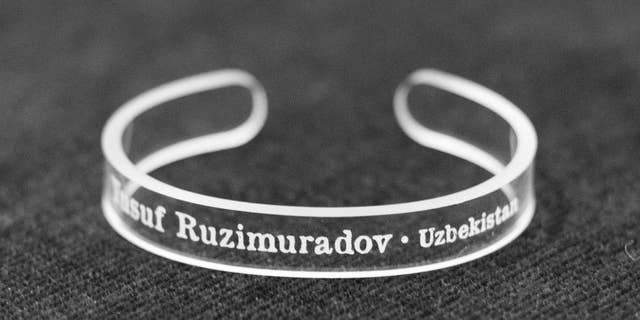 NEWYou can now listen to Fox News articles!
COLLEGE PARK, Md. – University of Maryland journalism students are raising money to launch a line of bracelets emblazoned with the names of journalists imprisoned around the world to raise money for the cause, and awareness of their plight.
Under the direction of Pulitzer Prize-winning Washington Post reporter and journalism professor Dana Priest, 18 University of Maryland Journalism School students are currently fundraising to launch Press Uncuffed. The line includes 11 different bracelets, each with the name of a jailed journalist on it. The students are raising money to produce at least 10,000 bracelets.
A spokeswoman for the project says 100 percent of the proceeds from sales will be donated to the Committee to Protect Journalists, and that the campaign is meant to highlight "how important truth is for a free and prosperous society."