Martin Shkreli sued by artist over Wu-Tang Clan album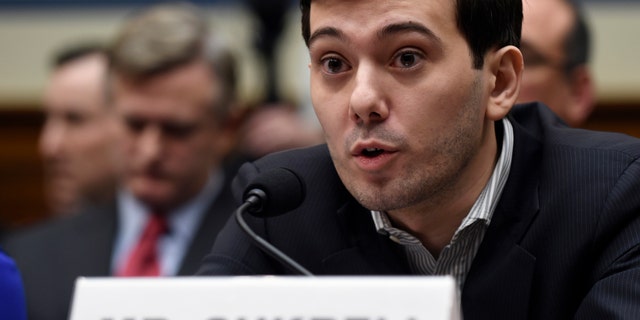 NEWYou can now listen to Fox News articles!
NEW YORK – A Long Island artist has sued ex-pharmaceutical CEO Martin Shkreli and others over use of his art in a Wu-Tang Clan album.
Artist Jason Koza says portraits of members of the New York-based hip-hop group he put on a fan blog was used without authorization on an album Shkreli bought for $2 million. The lawsuit in Manhattan federal court Tuesday comes after Shkreli pleaded not guilty to securities fraud charges in Brooklyn federal court.
Koza, of Copiague (KOH'-payg), New York, says he never authorized use of the portraits in the packaging of the album titled "Once Upon a Time in Shaolin."
He seeks unspecified damages from Shkreli, a Wu-Tang leader, a music producer and the album's auctioneer.
Shkreli attorney Benjamin Brafman declined comment. Other defendants did not immediately comment.