Martin Shkreli raffling chance to punch him in face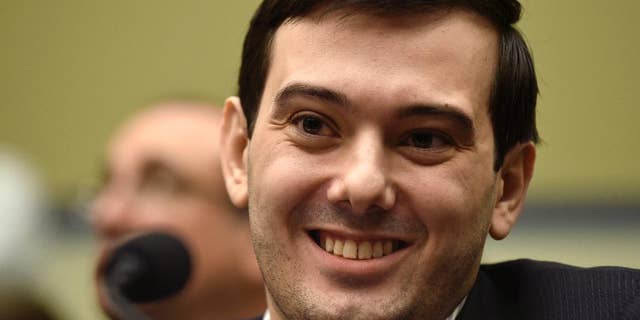 NEWYou can now listen to Fox News articles!
NEW YORK – Embattled pharmaceutical executive Martin Shkreli is giving some people what they want — a chance to punch him in the face.
Shkreli came under fire last year for jacking up the price of a lifesaving malaria medication 5,000 percent. He has also pleaded not guilty to federal charges of defrauding potential investors.
Shkreli said on Twitter this week that he would offer the chance to hit him to the highest bidder on eBay. After the eBay listing was removed, he said those donating to a fundraiser would be entered into a raffle to punch him. Shkreli says he's also open to getting dinner with the winner instead.
Shkreli says the money raised will go to the son of his PR consultant, Mike Kulich, who died following a battle with cancer.