Marines to land Osprey aircraft on Japanese ship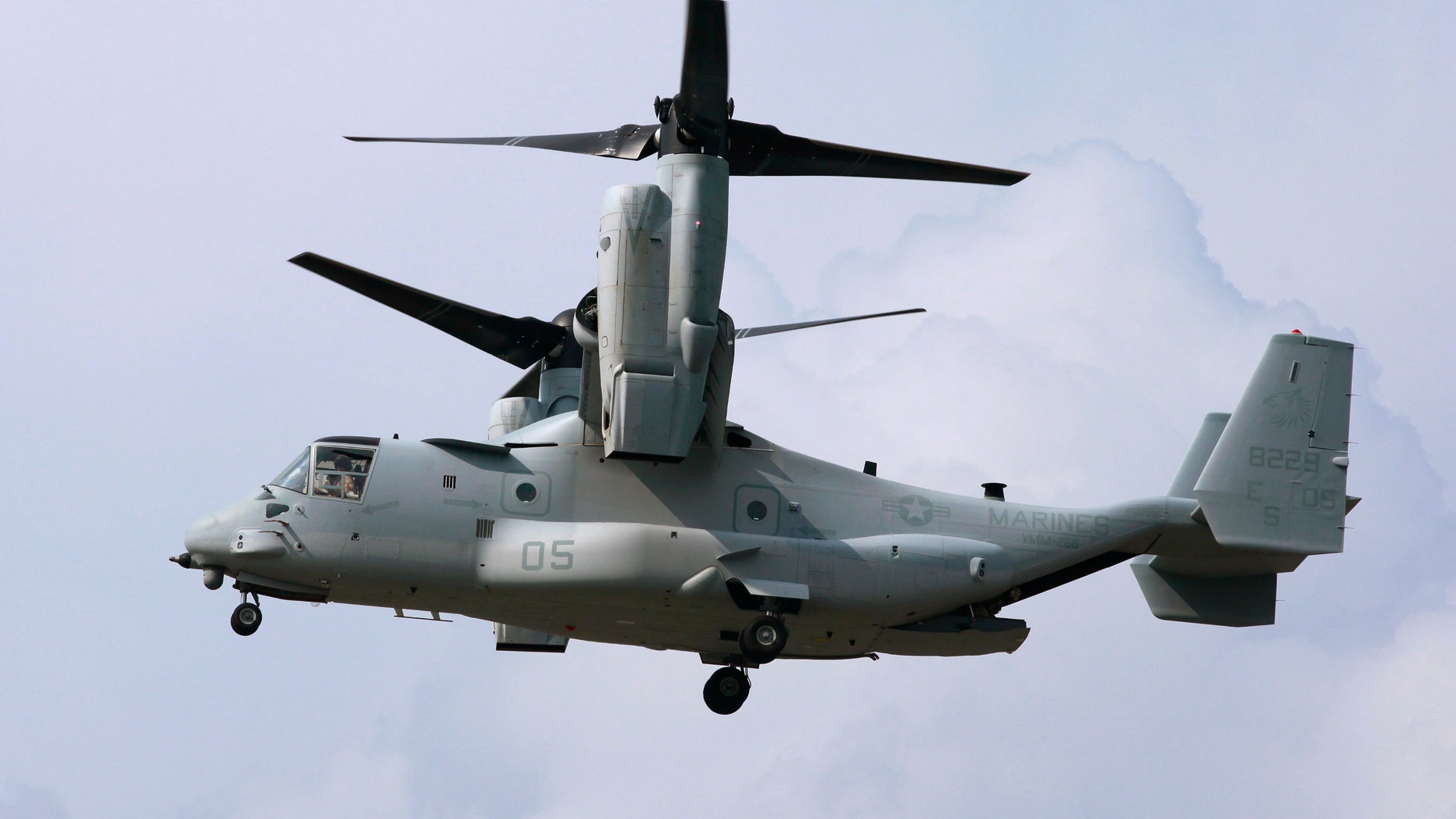 SAN DIEGO – A U.S. Marine Corps MV-22 Osprey aircraft is expected to make an unprecedented landing on a Japanese naval vessel off the California coast.
The tilt-rotor aircraft is scheduled to fly Friday from San Diego to the Japanese ship Hyuga.
The Osprey has sparked protests in Japan over concerns about its safety record. The Japanese government approved the deployment of 12 Ospreys in 2012 to Okinawa after receiving assurances from the Pentagon. Okinawans were concerned about two Osprey crashes last year, in Florida and Morocco.
Military officials say the Osprey is critical for regional security efforts. The hybrid aircraft can take off and land like a helicopter.
The landing is part of an 18-day drill aimed at improving Japan's amphibious capabilities. It comes amid tensions with China over disputed islands.