Marines investigating 15 drill instructors over alleged hazing, physical abuse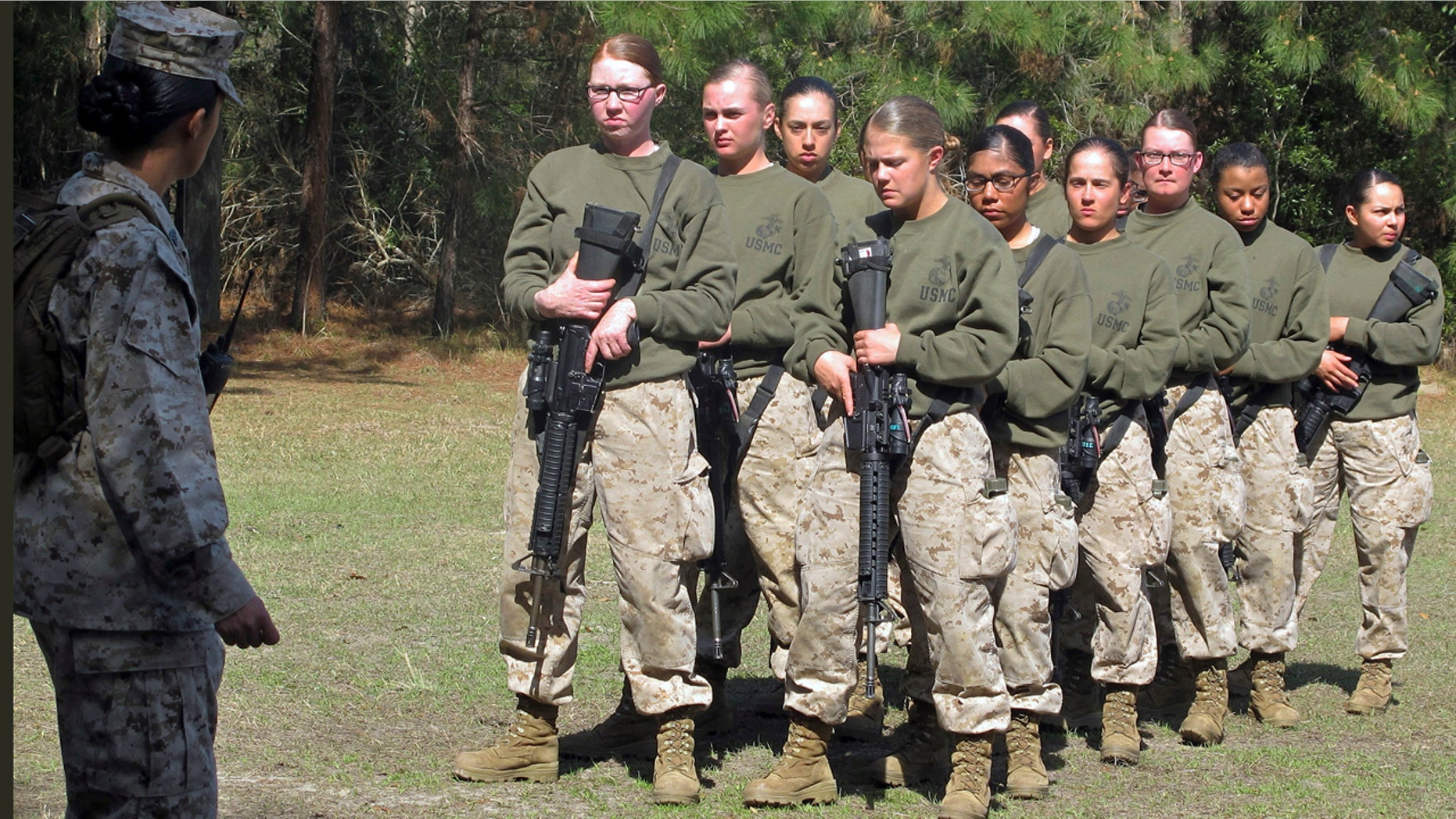 COLUMBIA, S.C. – The Marine Corps is looking into allegations of hazing, assault and physical abuse involving 15 drill instructors at Parris Island training depot in South Carolina, officials said Thursday.
The allegations stem from an investigation into the death of a Parris Island recruit in March, Maj. Gen. James W. Lukeman, the commander of Marine Corps training and education at Quantico, Virginia, said in a statement.
Raheel Siddiqui of Taylor, Mich., 20, died after falling nearly 40 feet in a stairwell at the installation, the Naval Criminal Investigation Service (NCIS) has said.
Once the Marine Corps' investigations are complete, it will be up to Lukeman to determine "appropriate administration and judicial actions necessary" based on the study's findings, the statement said.
A spokesman for Lukeman, Capt. Joshua Pena, said there was no time limit for the investigations to be wrapped up, or for Lukeman to take any disciplinary steps, should he decide to do so.
The two-star general said all of the Marines under investigation have been assigned to duties that do not involve recruits.
"The safety of the recruits and the integrity of the Marine Corps recruit training program are among our top priorities, and once the investigations are complete, we will take necessary administrative and judicial action as warranted to ensure proper accountability," Lukeman added.
Nabih H. Ayad of Detroit, an attorney for Siddiqui's relatives, said Thursday that the Marine Corps hasn't kept them updated about its inquiry and they don't believe they have the full story about his death.
"We have always suspected hazing of some sort," Ayad said in a telephone interview.
Ayad said the Naval Investigative Service has told the family that their separate investigation could take up to a year to complete. That investigation is separate from the NCIS probe.
Lukeman's statement said the investigation reaches back to November 2015 and "appears isolated" to companies within the 3rd Recruit Training Battalion at the South Carolina depot. He said the allegations also involved a potential "failure of supervision."
The statement said that during the investigation of Siddiqui's death, it was found that a drill instructor was improperly placed in charge of recruits while being the subject of an ongoing investigation. The statement didn't detail what that investigation was.
It also said that "existing orders, policies and procedures to prevent improver assignments were not followed," but did not detail them.
"Interim corrective actions have already been taken," the statement added, but it did not identify what those actions entailed or when they took place.
However, three senior Marines at the installation have already lost their positions in the wake of Siddiqui's death.
Col. Paul D. Cucinotta, the commander in charge of recruit training, was relieved of command on June 6. Sgt. Maj. Nicholas A. Deabreu, Cucinotta's senior enlisted adviser, was dismissed at the same time, the Marines announced earlier this month.
On March 31, Cucinotta relieved Lt. Col. Joshua Kissoon of his command. Kissoon had been in charge of Siddiqui's battalion.
At the time, the NCIS said its investigation into Siddiqui's death was ongoing and that no foul play was suspected. The NCIS spokesman handling queries on the investigation did not return a phone call Thursday.