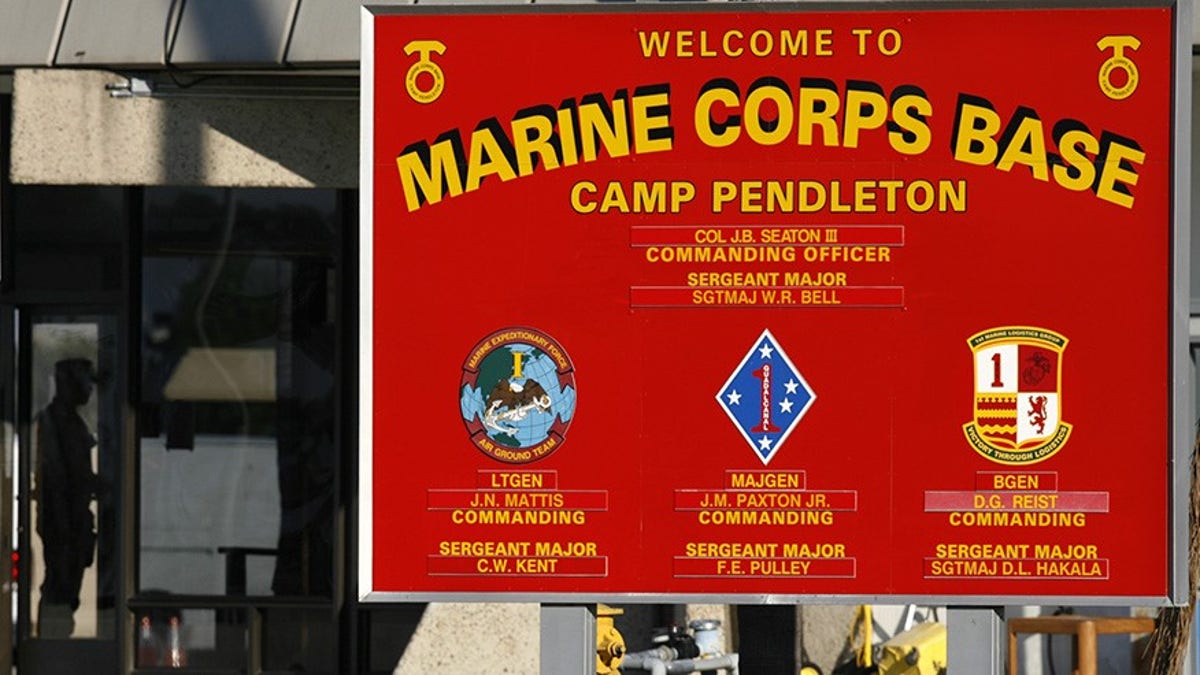 A vehicle fire at Camp Pendleton in California left 15 Marines injured — eight of them in the burn unit — following a training exercise accident on Wednesday morning.
A seafaring assault vehicle caught fire during a scheduled battalion training event on base, Paul Gainey, spokesman for the Marine 1st Division, said.
According to officials, eight of the Marines have been taken to a burn unit at the University of California San Diego Health. Of those eight, three were in critical condition, while five Marines were in serious condition.
Of the other seven Marines injured, two are in critical condition, two are receiving medical treatment but are in unknown condition, while one is in stable condition and two others are being treated for minor injuries.
"Our thoughts and prayers are with the injured members of our Division family," the 1st Marine Division wrote on Twitter.
MARINES WHO DIED IN OSPREY CRASH IDENTIFIED
Officials are investigating the accident.
The incident comes more than a month after a training accident left one Marine dead at Camp Pendleton.
Lance Cpl. Cody J. Haley, 20, died after a tree fell on him during routine training. He was deployed with the 11th Marine Expeditionary Unit in early 2016.
Fox News' Lucas Tomlinson and The Associated Press contributed to this report.