Marine found dead of gunshot wound at Camp Pendleton shooting range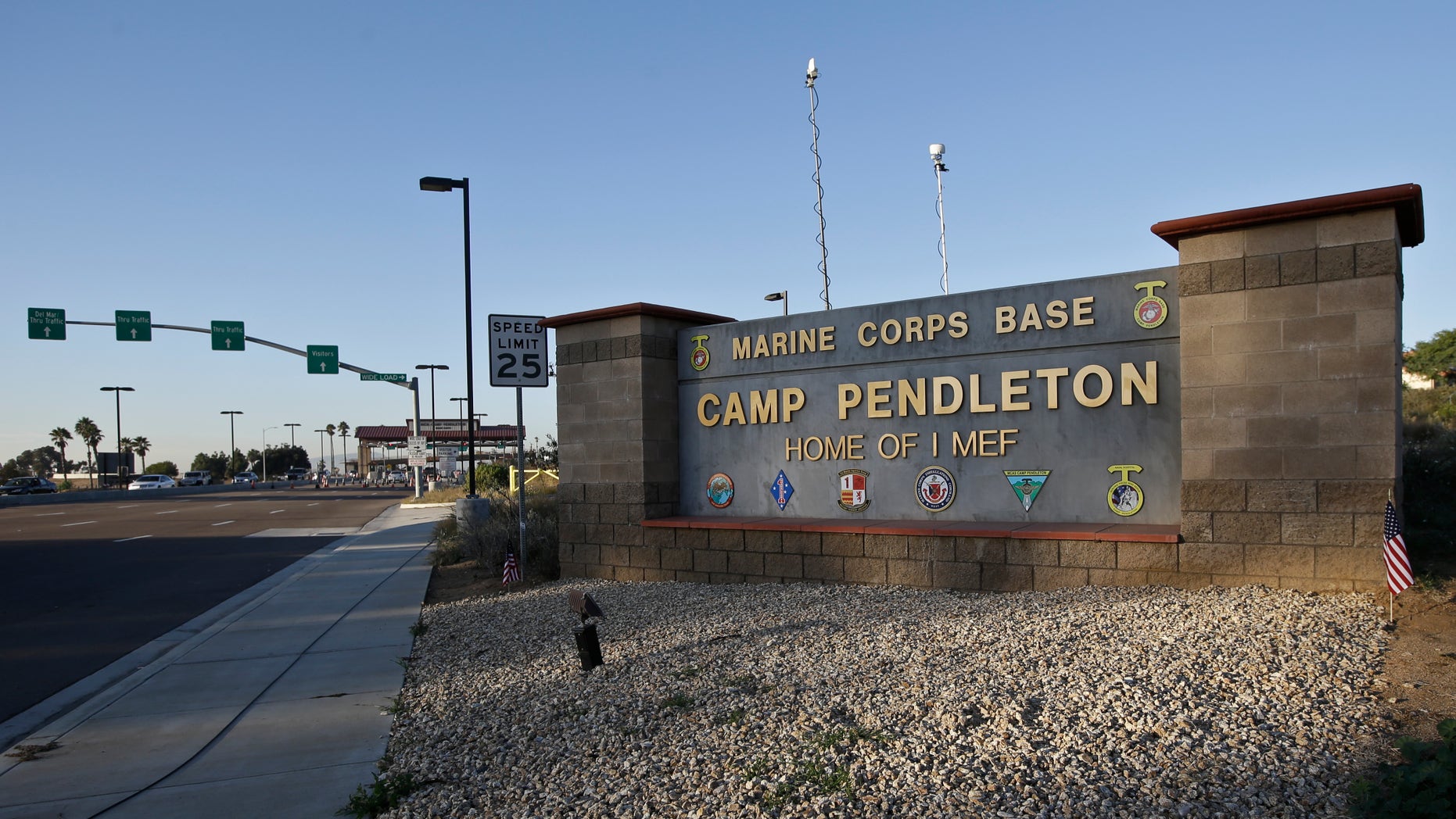 A Marine was found dead of a gunshot wound to the head at Camp Pendleton in California early Monday, according to published reports.
Officials at the base north of San Diego told the Los Angeles Times that the Marine, who was part of the 1st Marine Expeditionary Force, was taking part in a training exercise during which live ammunition was used.
Fox 5 San Diego, citing a base spokeswoman, reported that the Marine's body was found at approximately 6 a.m. Monday at Marksmaship Training Range 214. The Marine's identity is being withheld until 24 hours after his family has been notified.
Investigators had not released a cause of death as of late Monday and were trying to determine the exact circumstances of the Marine's death.
Camp Pendleton is the major West Coast outpost for the Marine Corps.
The Associated Press contributed to this report.