Marine dies in boating accident in waters near Hawaii base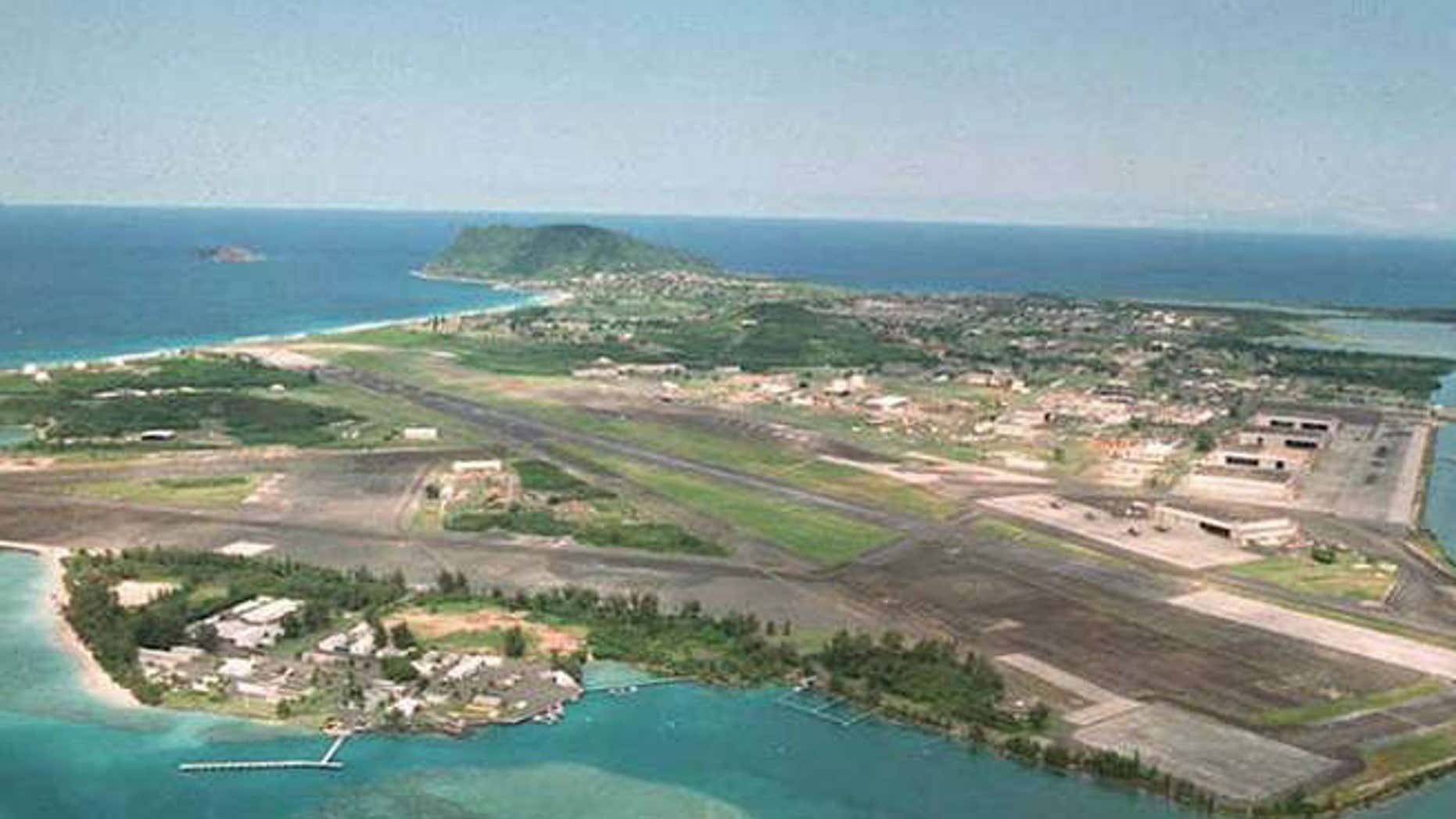 A Marine died early Saturday morning after the boat he was in capsized near the Kaneohe Marine Corps Base Hawaii, a base spokesman confirmed.
According to the Honolulu Star-Advertiser, the 17-foot boat overturned with three men onboard near the north side of the base at around 2:15 a.m.
Two of the men were able to swim back to shore and notify the authorities, the paper reported.
The man was found unconscious under 30 feet of water around 8:25 a.m., the Star-Advertiser reported. Fire officials said he wasn't breathing and didn't have a pulse.
Chuck Little, a Marine Corps spokesman, said that the man "is an active-duty Marine stationed at Marine Corps Base Hawaii.
"We are saddened by the loss of one of our Marines, but are deeply grateful for the efforts of the Honolulu Fire Department and Coast Guard in this matter," Little added, according to Stars and Stripes.
He said he wouldn't identify the man until his next of kin are notified.
The Associated Press contributed to this report.