Marine Corps IDs Camp Pendleton fatality as platoon commander from Washington, DC
The Marine Corps has identified the platoon commander who died Thursday morning after a rollover accident that also injured six other Marines.
First Lt. Hugh C. McDowell, 24, of Washington, D.C., who joined the Marine Corps in May 2017, died of injuries suffered during the accident, which involved a light armored vehicle during a training exercise at Camp Pendleton in Southern California, officials said Friday.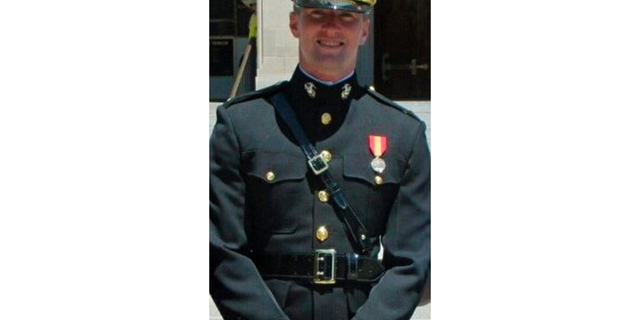 The six injured Marines were taken to an area hospital where they were treated for non-serious injuries.
ONE MARINE KILLED, SIX INJURED IN TRAINING CRASH AT CAMP PENDLETON; SECOND FATAL CRASH SINCE APRIL
"We recognize that military operations are inherently dangerous and we take extreme precautions to ensure the safety and welfare of our Marines," military officials said in a news release, according to the Marine Corps Times.
"This is a tragic accident and we are heartbroken at the loss of a member of our Marine Corps family."
McDowell was assigned to the 1st Light Armored Reconnaissance Battalion, 1st Marine Division and had been previously awarded the National Defense Service Medal and the Global War on Terrorism Service Medal.
CLICK HERE TO GET THE FOX NEWS APP
McDowell's death was the second death at Camp Pendleton in a rollover-related accident in recent weeks.
In April, Staff Sgt. Joshua Braica, a 29-year-old One Marine Raider from Sacramento, Calif., died from his injuries when his Polaris MRZR, an all-terrain tactile utility vehicle, flipped over during training exercises.
Fox News' Danielle Wallace and the Associated Press contributed to this report.