Trump pick to lead Marine Corps has decades of combat expertise, experience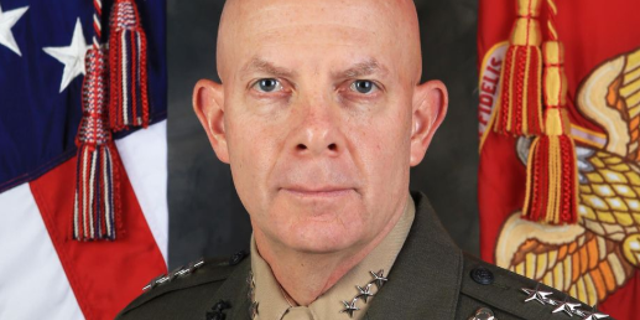 President Trump has tapped a military officer with decades of combat experience and expertise to lead the U.S. Marine Corps, the Pentagon said Wednesday.
Lt. Gen. David Berger, 59, a native of Maryland, has led commands in Iraq, Afghanistan, and the Pacific. If confirmed by the Senate, Berger would replace Gen. Robert Neller -- who retires later this year after more than 40 years of service – and become the 38th commandant of the Marine Corps.
Berger is a career infantry officer and was commissioned in 1981 after graduating from Tulane University in New Orleans. His education credentials include a master's degree in international public policy from Johns Hopkins University, and a Master of Science in military studies, Stars & Stripes reported.
MARINE KILLED IN VIETNAM WHOSE GRAVE WAS UNMARKED FOR 50 YEARS IS MEMORIALIZED
He served as company commander in the first Gulf War, and later commanded Marines in Fallujah, Iraq. He then led the 1st Marine Division in Afghanistan in 2012. He headed Marine Corps Forces in the Pacific after his promotion to three-star in 2014.
Berger is currently the commander of Marine Corps Combat Development Command and deputy commander for combat development and integration.
He has a wife and four sons, according to the Marine Corps website.
The Associated Press contributed to this report.