Marine accused of shooting, killing another Marine in South Carolina
A Marine is in custody in connection with the shooting death of a fellow Marine at Marine Corps Air Station Beaufort in South Carolina.
Cpl. Tyler P. Wallingford, 21, of Standish, Maine, was shot and killed in a barracks on Friday night, investigators said. A second 21-year-old Marine corporal, Spencer T. Daily, was being held as a suspect in Wallingford's death.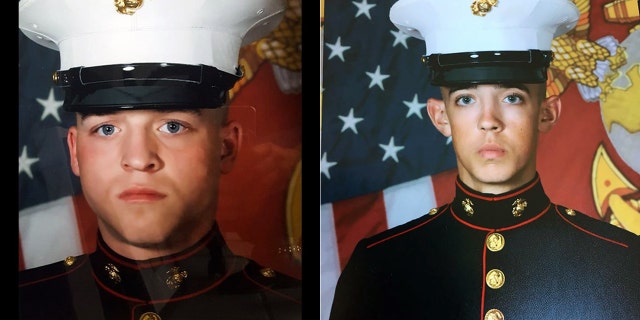 A Marine statement said both men were aircraft ordnance technicians with the same fighter attack training squadron. The Naval Criminal Investigative Service was investigating the shooting.
Further details were not immediately available.
CLICK HERE TO GET THE FOX NEWS APP
Fox 23 Maine reported that Wallingford joined the Marines in 2016 and had previously served as a volunteer firefighter in Standish, a town of approximately 10,000 people 15 miles west of Portland.
"He was always willing and wanting to help out where ever he could with whatever he could," Standish Fire Chief Rob Caron told the station, adding: "When he came back [from boot camp], he was a totally different kid, going from a toddler to an adult overnight, it was fantastic what it did for him and I think we were all just as proud as his parents were."
The Associated Press contributed to this report.