Marathon bomber killed in shootout had arrest record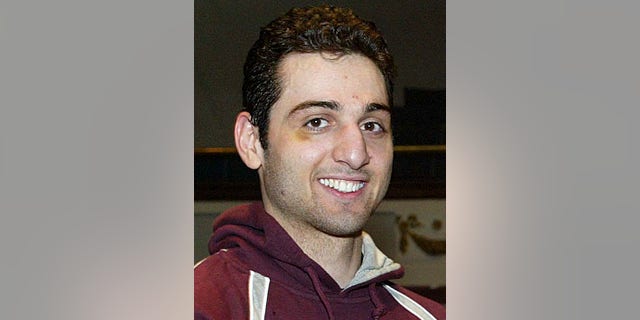 NEWYou can now listen to Fox News articles!
The older suspect in the Boston bombings was arrested in 2009, Massachusetts authorities confirmed Friday, but they would not say what caused the arrest.
Middlesex County District Attorney spokeswoman Stephanie Guyotte told FoxNews.com that 26-year-old Tamerlan Tsarnaev -- killed early this morning in a police shootout -- was arrested by the Cambridge Police Department.
But Guyotte could not elaborate under current state law, saying only, "He doesn't have any prior convictions."
The website, spotcrime.com, reports that the elder Tsarnaev was arrested four years ago for domestic assault and battery of his then-girlfriend. The website sources a Cambridge Police Department news release from July 2009, which does not contain any names.
"On 7/22/09 at 12:52 AM, a Norfolk St. resident reports that her ex-boyfriend pushed her to the ground after an argument outside of the Middlesex Lounge restaurant on Mass Ave.," the statement reads. It is not confirmed whether the ex-boyfriend cited is Tsarnaev.
Tsarnaev had a 3-year-old child and was reportedly married. It's not known whether the arrest involved his purported widow.
Tsarnaev, identified as Suspect No. 1, was killed early this morning after a gun battle with police in Watertown, Mass. His 19-year-old brother, Dzhokhar A. Tsarnaev, was captured by authorities Friday night after a massive manhunt.