Manhunt underway for murder defendant who fled courthouse before guilty verdict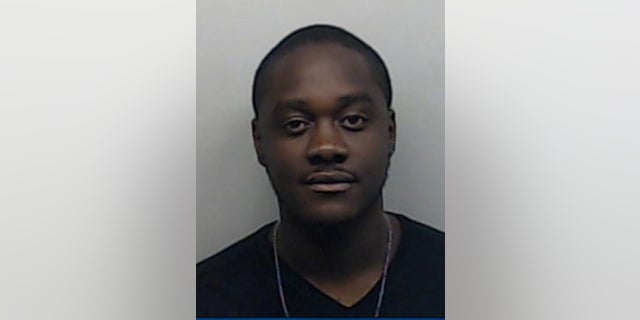 A manhunt was underway early Saturday for a murder defendant who fled an Atlanta courthouse Friday before a guilty verdict was announced at his trial, authorities said.
Verlaine Laguerre, 26, fled the Fulton County courthouse before a jury found him guilty of fatally shooting Matthew Hardeman in October 2011, officials told Fox 5 Atlanta.
The victim was shot 50 times, the Atlanta Journal-Constitution reported.
Laguerre, who was on bond, left the courthouse during a lunch break, the Fulton County Sherriff's Office told the newspaper. Deputies and the U.S. Marshals Service were leading the search, the report said.
The Fulton County District Attorney said Laguerre's co-defendant, Prentice Baker Jr., 28, remained in court.
According to authorities, Laguerre and Baker got into a fight with Hardeman outside his home in southeast Atlanta. They left, but reported and opened fire on Hardeman, the Journal-Constitution reported.
Laguerre and Baker were both found guilty of felony murder, aggravated assault with a deadly weapon and other charges, Fox 5 reported. Both were sentenced to life in prison plus five years.
Hardeman had attended Cal State Fullerton on a football scholarship, the newspaper reported. A knee injury forced him to return to Atlanta, where he took criminal justice classes at Georgia State University and prepared to join the school's football team.