Manhunt underway after death row inmate escapes from Florida courthouse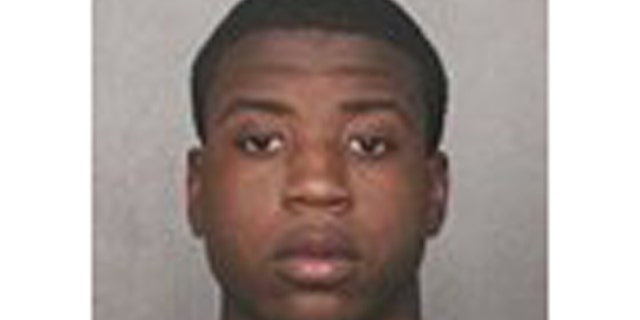 A death row inmate facing a murder rap was at large Friday after he busted out of a busy Florida courthouse in a daring escape.
Dayonte Resiles, 22, escaped from the Broward County Courthouse in Fort Lauderdale around 9:30 a.m., Fox affiliate WSVN-TV reported. He fled after he had been escorted by deputies to a fourth-floor courtroom for a pre-trial conference. The escape led to the evacuation of the courthouse.
The search for Resiles was being led by Broward County Sheriff Scott Israel.
Israel said Resiles was gone before deputies could block the exits.
"We believe he defeated the perimeter before it even got in place," the sheriff said. "We believe he exited through the north end of the courthouse."
Resiles had on a white T-shirt and black shirts. Deputies found his black and white striped inmate jumpsuit in a hallway.
It was unclear how Resiles slipped out of his shackles, according to the station.
He was being guarded in the courtroom by two unarmed bailiffs who were also guarding several other defendants.
The judge was on the bench at the time of the escape, WSVN reported.
Prosecutors say Resiles fatally stabbed Davies woman Jill Su during a burglary in her home in 2014.