Manhunt under way for suspect in 2 deadly shootings, carjacking outside Dallas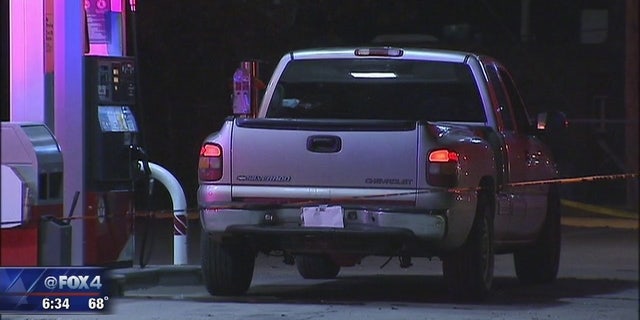 NEWYou can now listen to Fox News articles!
There is an intense manhunt under way outisde Dallas for a man accused of two overnight murders, a carjacking and other crimes.
Cedar Hill police said they first got calls around 10:30 p.m. about someone firing shots at their vehicles near Interstate 20 and Spur 408.
One man in a Hummer was shot and killed. Several other people suffered non-life threatening injuries. And some were narrowly missed, but their vehicles were damaged.
A second man lost his life at the Texaco gas station on Highway 67 and Cooper Street. Witnesses said the suspect drove up next to him as he was pumping gas, shot and killed him.
The suspect forced the man's passenger out of the car and stole it. The passenger was not hurt.
Dallas police and the sheriff's department are now helping Cedar Hill as they actively search for the suspect. He's considered armed and extremely dangerous.
He's described as a white or Hispanic male who is in his early 20s and about 5 feet 10 inches tall with a thin build and dark hair.