Manhunt in Carolinas for kidnapping suspects after woman escapes from car's trunk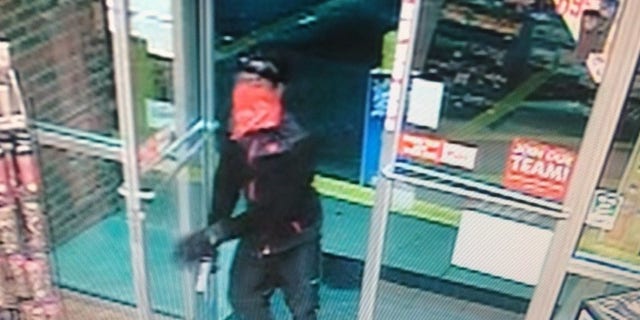 North and South Carolina police are looking for a man accused of kidnapping a woman from a South Carolina gas station before she made a daring escape.
The masked suspect kidnapped the 28-year-old woman at gunpoint early Sunday morning from Surfside Beach, located 15 minutes south of Myrtle Beach, according to Horry County Police documents.
BOSTON DOCTORS KILLED: BAG STUFFED WITH JEWELRY FOUND, SUSPECT ARRAIGNED
Surveillance video from the store showed the kidnapper jumping over the counter, taking the store clerk's keys out of her purse and forcing her outside.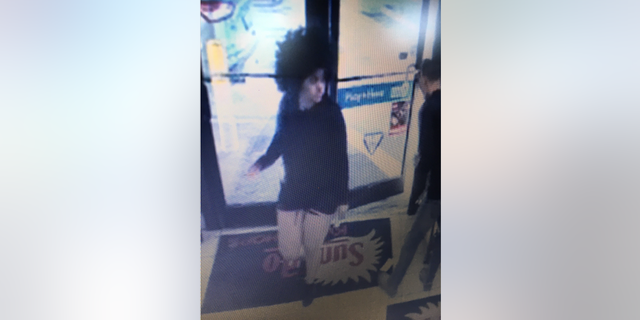 The suspect drove to North Carolina with the store clerk in the trunk. The woman, who asked to remain anonymous, escaped from the trunk of her car when the suspect made a stop in Columbus County,and called Columbus County Police, investigators said.
She was unhurt when officers found her.
Horry County Police are asking for the public's help in finding the suspect. The gunman was last seen wearing dark pants with a green stripe, a black jacket with a red zipper, a black hat and a red bandana. Police believe the suspect had a female accomplice.