Manhunt for Hawaii cop killer ends with suspect slain by police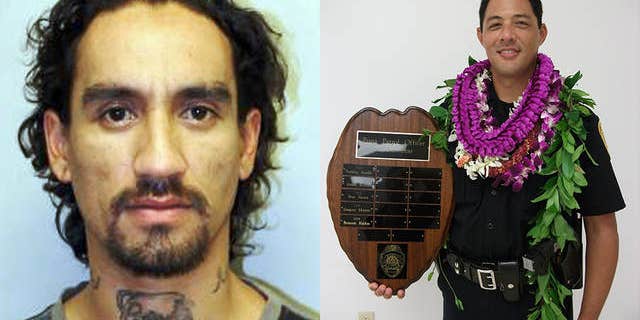 A three-day manhunt across Hawaii's Big Island came to an end Friday after the suspect in the fatal shooting of a Hawaii police officer was killed during a shootout with police, authorities said.
The suspect, identified as Justin Waiki, 33, was killed and an officer was injured during the shootout, a Hawaii County official told the Associated Press. The injured officer was flown to Hilo Medical Center in stable condition, Honolulu's FOX 2 reported.
A woman with Waiki was shot and wounded during the confrontation, but her medical condition was not immediately known, a police spokesman said.
Three other individuals at the scene were arrested on suspicion of aiding Waiki, the Honolulu Star-Advertiser reported.
Local and federal authorities began searching for Waiki after Officer Bronson Kaimana Kaliloa was fatally shot during a shootout Tuesday following a traffic stop near Hilo.
The suspect fled into the brush on a dark and rainy evening.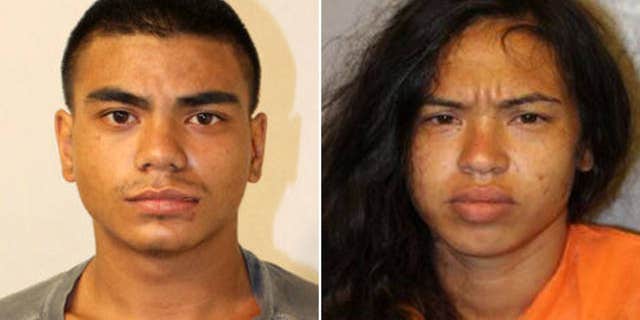 A 24-hour task force followed up on tips from the public and other information on Waiki's whereabouts. Police said they believed his associates were helping hide him on the vast island, where the erupting Kilauea volcano has attracted worldwide attention in recent months.
Two of Waiki's associates were arrested Thursday after an undercover officer approached a suspicious pickup truck with a man and woman inside, on the other side of the island from where the shooting took place.
The officer drew his weapon and ordered the two people to leave the truck. Instead, they fled and police chased them.
Kaliloa, 46, was the first police officer to be fatally shot on the Big Island. He had been married for 23 years and had three children.
"He was strong and kind and funny and smart and chivalrous and served his community every day as an honest and upstanding police officer whose convictions guided him to always do the right thing," Kaliloa's niece, Kawehi Haug, wrote in a Facebook message to AP.
The Associated Press contributed to this report.