Manhunt for escaped Illinois murder convict enters second day as officers search neighborhoods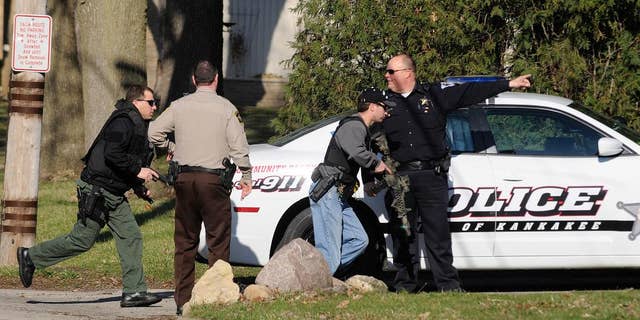 KANKAKEE, Ill. – Law enforcement officers armed with rifles are searching neighborhoods near the eastern Illinois city of Kankakee as the manhunt for an escaped convict enters a second day.
TV news video shows heavily armed officers entering homes in the city's southern suburbs.
But there is still no sign of Kamron T. Taylor. The 23-year-old fled from the Jerome Combs Detention Center before dawn Wednesday after beating a guard unconscious and using his uniform to fool other guards into letting him out. He then drove away in the guard's SUV, which was later found abandoned.
The Kankakee County Sheriff's Office released a still image taken from a surveillance camera showing Taylor wearing the guard's jacket, emblazoned with an officer's badge.
Taylor was awaiting sentencing for killing a man during a botched robbery.