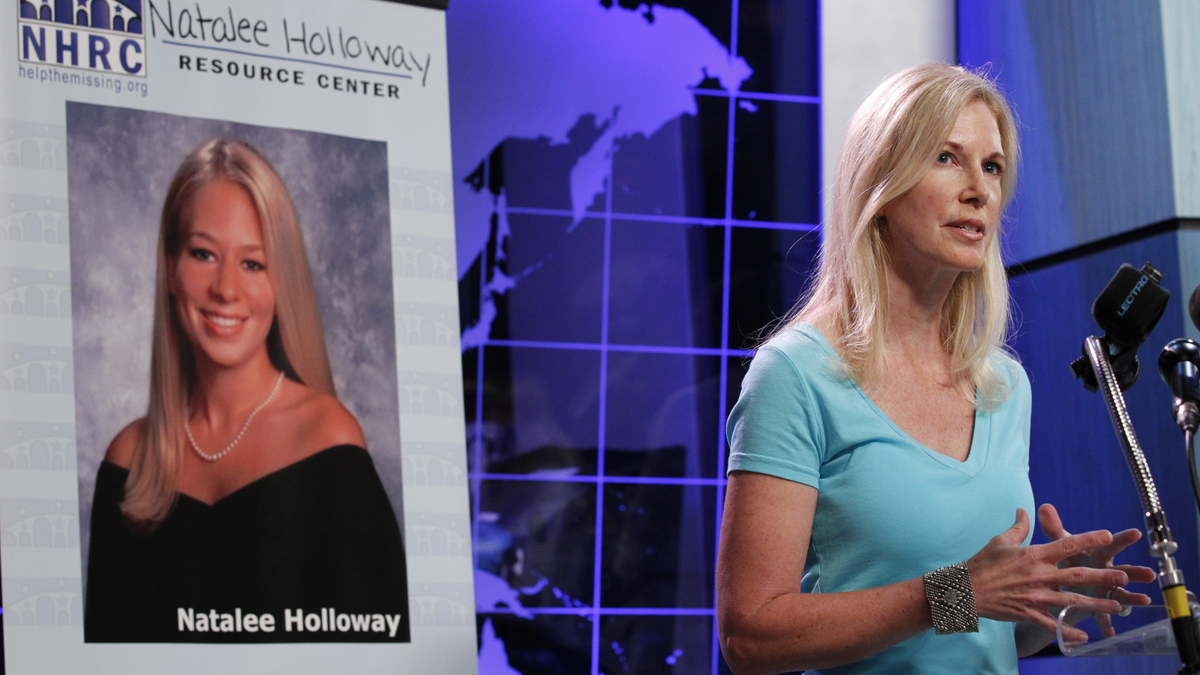 ST. PETERSBURG, Fla. – A man who claimed on a TV series that he helped burn and bury the remains of a missing Alabama teen in Aruba has died after police say he was stabbed with his own knife during a foiled kidnapping of a woman in Florida.
John Christopher Ludwick tried to kidnap a woman Wednesday as she exited her driveway in North Port. Ludwick and the woman knew each other, said a police spokesman in North Port, a small city south of the Tampa Bay area.
"They were roommates at one point. He apparently became kind of infatuated with her. She was doing everything in her power to distance herself from him," spokesman Josh Taylor said.
Police said she fought back, and Ludwick was stabbed in the struggle with his own knife.
According to a police report, the victim said she felt that Ludwick was stalking her in person and on social media.
He ran, but officers found him in a wooded area. He died at a hospital.
Ludwick was a friend of Joran Van der Sloot, the prime suspect in the 2005 disappearance of Natalee Holloway. Van der Sloot is in prison now for an unrelated murder in Peru. North Port police say they've informed authorities involved in the Holloway case of Ludwick's death.
Ludwick claimed Van der Sloot paid him $1,500 to dig up her body in 2010, five years after the 18-year-old vanished on the Dutch Caribbean island.
"The idea was to crush everything to the point where it wasn't recognizable as her bones or skull or anything like that," Ludwick said in the video. He purported that Holloway's skull was burned to eliminate any remaining hair fibers, saying: "It was doused in gasoline in a fire pit in a cave."
Taylor said North Port Police was aware of Ludwick and added that the FBI had interviewed him.
Ludwick and his allegations were the center of the TV program about Holloway's disappearance.
Holloway's mother, Beth Holloway, sued the network and the production company that was responsible for the 2017 program. In a federal court document, Holloway alleged that the six-part series was misleading and a fictional "farce" that gave her false hope her daughter's remains had been discovered. It also caused her unnecessary suffering, she said.
The show investigated whether bone fragments found were that of Holloway, but they weren't.
Ludwick appeared on "The Nancy Grace Show," and other network programs, when Van der Sloot was arrested in Peru for beating a woman to death in 2010 — five years to the day after Holloway's disappearance.
Ludwick defended his friend and said the victim in Peru should have been more careful when she realized who Van der Sloot was.
"I'm not saying she deserved it, but she definitely could have prevented it by leaving immediately," he said.
Ludwick told Grace that he met Van der Sloot on Aruba in 2010 and hung out with him almost every day for a few months.
"He seemed like he'd be a cool guy, he's a good person and a good friend," Ludwick said on the show. He added that he was from Alexandria, Virginia. On another show, he said of Stephany Flores, the victim in Peru, "If she hadn't been nosy and confronted him like that, she wouldn't have died."