Man suspected of killing Texas police officer is dead after 6-hour standoff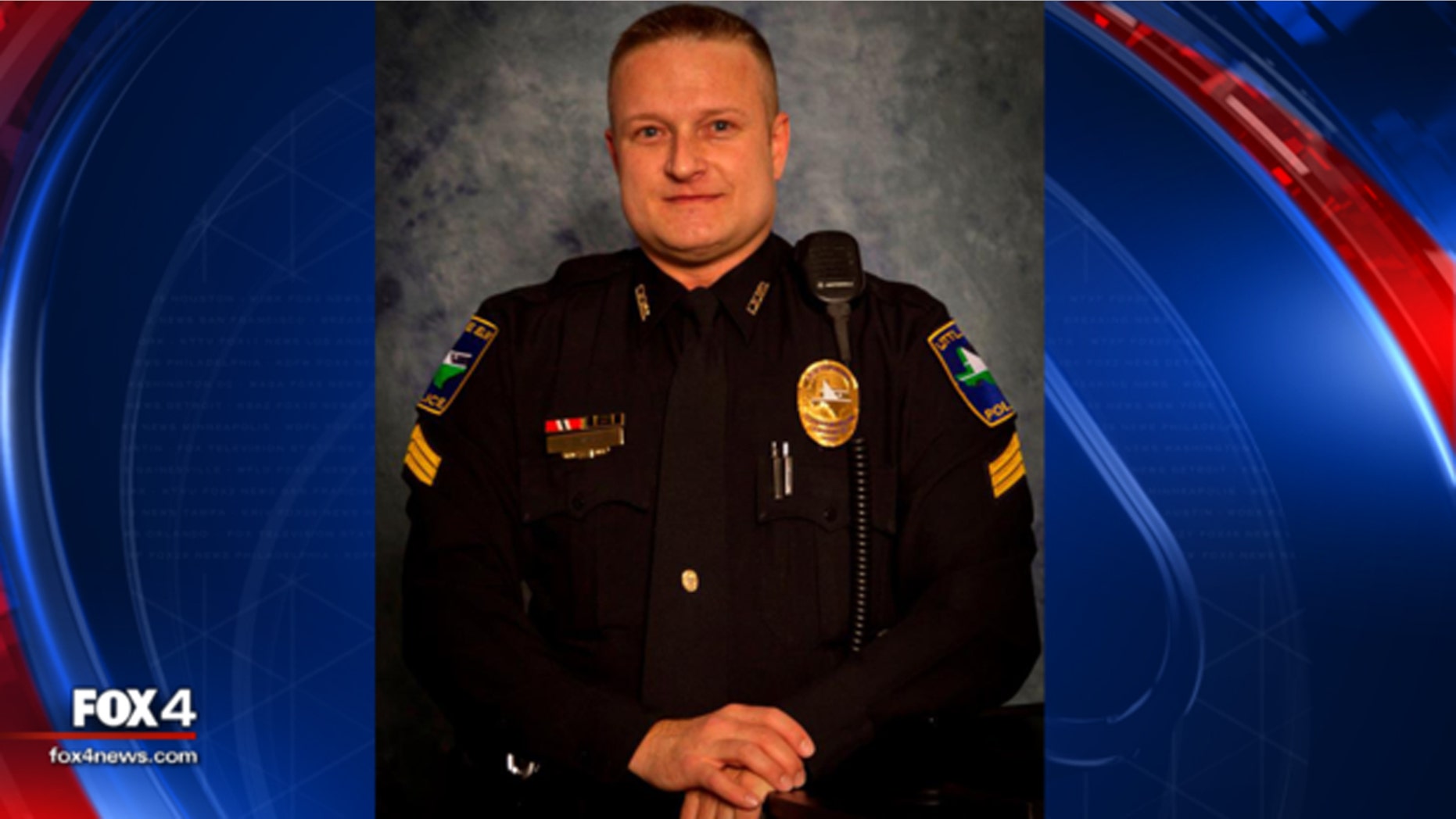 An unidentified man who authorities say fatally shot a Little Elm police officer Tuesday was found dead inside his home after a 6-hour standoff.
It's unclear how he died.
Authorities said officers were alerted of a report of a man outside a home armed with a long gun around 3 p.m. Tuesday. When they arrived at the scene, they found an armed man screaming at them through a fence, Fox 4 reported.
After police told him to drop his weapon, the man ran inside his home and started shooting at the officers. Det. Jerry Walker, an 18-year veteran, was shot in the neck.
Walker was flown to Denton Regional Medical Center where he later died.
After the shooting, the man barricaded himself inside the home, leading to an hours-long standoff.
At around 10:30 p.m., police said the suspect "was found deceased inside," however did not elaborate on how he died.
The suspect has not been identified.
"We ask for prayers for the family of Detective Walker," said Police Chief Rodney Harrison, according to Fox 4. "He was a model officer and a person who will be missed here at the department and in the town of Little Elm."
Walker, who was promoted to detective in 2013, leaves behind four children, including a child who was just a few months old.
Antonio Sutton, who lives just a few doors down from the suspect, witnessed the shooting. He told Fox 4 he noticed police in the area after picking his kids up from the local school.
Sutton said he didn't see the shooter fire his weapon, but did see Walker get shot and police rush to protect him.
The shooting caused several nearby schools to go on lockdown for several hours.