Man spotted walking kangaroo in Detroit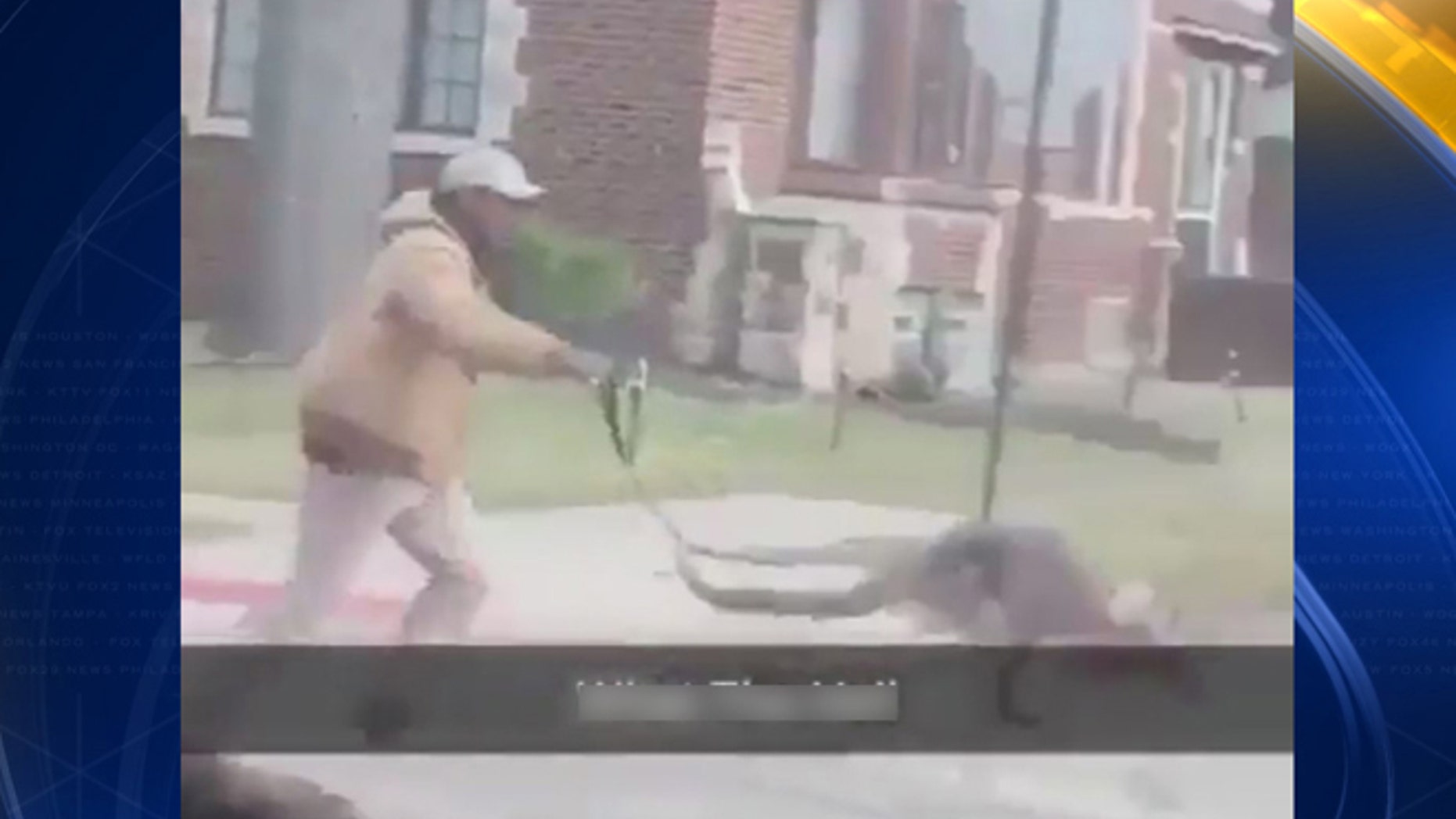 A Snapchat video of a man walking a kangaroo in Detroit is quickly making its rounds on the internet.
A man has the animal on a leash and lets it down on the ground. The animal quickly begins hoping down the street, and the man jogs to keep up with it.
The 7-second video was recorded on Snapchat and posted later to other social media sites. Snapchat limits video recordings to 10 seconds. A crowd of people can also be seen watching along the side of the street.
The man is walking the kangaroo along Birchcrest Drive. The street sign can be seen briefly in the background. Birchcrest Drive runs parallel to Livernois Avenue, a few blocks over.