Man slits throat in California courtroom after sexual assault conviction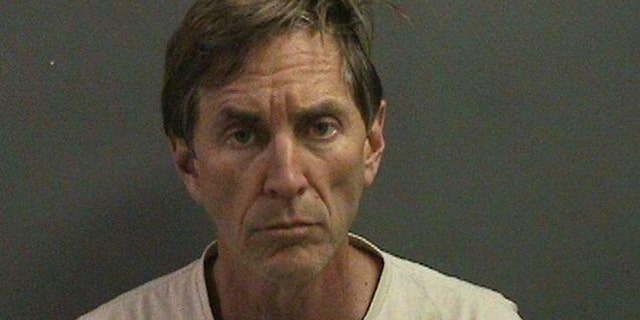 SANTA ANA, Calif. – A man convicted of sexually assaulting a teenager pulled a razor blade and slashed his throat in an Orange County courtroom Wednesday moments after the verdict.
Jeffrey Scott Jones, 56, of Huntington Beach, was rushed to a hospital with non-life threatening injuries.
Jones, who taught Advanced Placement English classes at the Libra Academy in Huntington Park, was accused of molesting and having sex with a teenage relative of his live-in girlfriend in 2012 and 2013. Prosecutors said DNA evidence pointed to Jones.
The defense argued that the DNA evidence wasn't conclusive and the girl lied to cover up her marijuana use.
A Santa Ana jury deliberated about two hours before convicting Jones of continuous sexual abuse and aggravated sexual assault of a child, which carry a potential sentence of 66 years to life in prison.
"Right after the judge asked if we wanted jurors polled, both attorneys said no, and then he took a razor out of his left pocket and slashed his throat," prosecutor Heather Brown told City News Service. "His head hit the table, and I thought he fainted. But then I saw the blood and the razor on the table."
"I didn't see it even though I was sitting next to him" and only became concerned when Jones hit the table, defense attorney Ed Welbourn said.
"It's very unfortunate, the whole thing," he said. "We respect the jury's decision, but we thought there was reasonable doubt as to what occurred ... It's just terrible. The good news is it looks like he will recover."
The county Sheriff's Department will investigate how Jones, who had been free on bail, managed to get the razor blade through court security, Lt. Mark Stichter said.