Hunter setting up illegal deer blind shot approaching deputy: Texas cops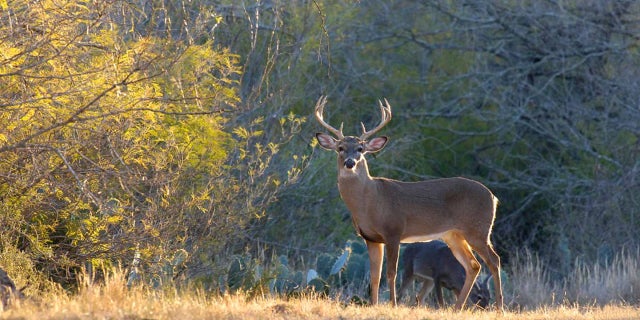 A Texas man, who was allegedly illegally hunting on private property, shot an approaching deputy in the leg Monday and is being sought by police, The Dallas Morning News reported.
The deputy was taken to a local hospital. Parker County Sheriff Larry Fowler said the deputy will be OK, The Fort Worth Star-Telegram reported. The alleged incident occurred in Parker County, which is about 65 miles west of Dallas.
The two-year veteran of the sheriff's office had responded to a call that someone was trespassing, officials said.
That's when he found the man illegally setting up a deer blind; the man fired on the deputy as he approached with a flashlight, according to officials.
Officials said the shooter, who was dressed in black, fled the scene.
The Associated Press contributed to this report.