Man says cockroach laid egg in his ear: 'I heard it die in my head'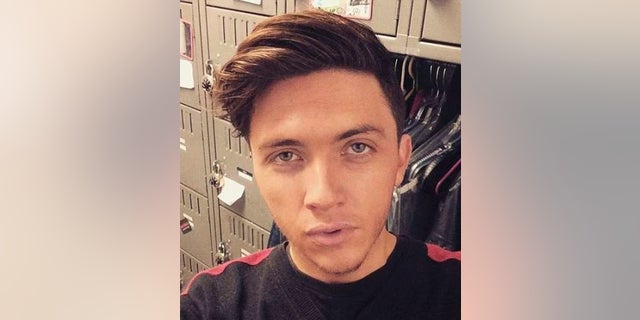 A Florida man said he was horrified when he learned a cockroach had burrowed itself in his ear and laid an egg.
Blake Collins, 25, of Tallahassee, told the Tallahassee Democrat the apartment he lived in with his husband was infested with cockroaches.
"They're crawling on our bed sheets, they're crawling on our mattress," Collins said.
Collins said he has seen the critters crawl out of light bulb sockets and even show up in his dog's food bowl. He recalled one time when he stayed up one night to pick the creatures off his husband as he slept while recovering from surgery.
FLORIDA POLICE OFFICER TAKES HOMELESS MAN'S DOG TO VET, PAYS FOR BILLS
However, Collins said the situation worsened last week after a roach crawled into his ear. He said he felt the insect crawl into his ear early in the morning.
"A roach was burrowing inside of my head," he recalled "I could hear his legs inside me. It felt like someone was shoving a Q-tip all the way inside my head and there was nothing I could do to stop it."
Collins said he went to the hospital immediately where the doctor poured lidocaine into his ear which killed the pesky critter. The doctor found the roach had also laid an egg in his ear as well.
"I heard it die in my head," Collins said. "When he poured the lidocaine in, I could feel him go super, super fast, kicking and try to dig its way out, and a faint little squeal and then two minutes later, it just stopped and he died."
Collins said he has been dealing with pest control issues in his apartment since he and his husband moved in. He said he has been trying to get the situation resolved after submitting pest control requests to the complex's office but nothing was done.
FLORIDA COUPLE FINDS 300-POUND ALLIGATOR SWIMMING IN THEIR POOL
"The fact that she let the roach problem go on was neglect and I have suffered a personal injury," he said of the complex's manager.
"Bugs crawling and dying in your ear — that's something that happens to corpses, not human beings," he continued.
However, Collins was happy to announce he and his husband were moving into a new apartment after breaking their lease.