Man pleads not guilty in grisly slaying of Oregon woman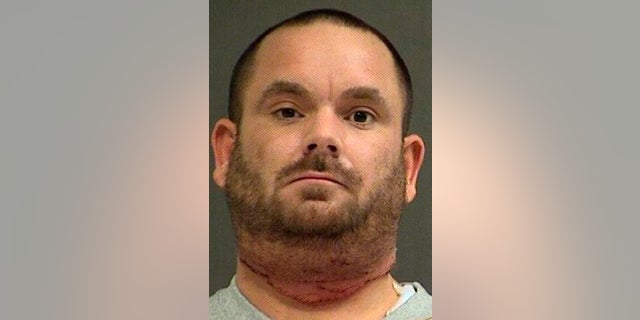 NEWYou can now listen to Fox News articles!
The suspect arrested in connection with the gruesome death of a young Oregon woman, whose dismembered body was found last week, pleaded not guilty Thursday.
Jeremiah "Jeremy" Johnston, 35, was arrested last week, shortly after authorities discovered the remains of Sara Zghoul stuffed in suitcases in an abandoned black BMW in Aloha, Ore.
He was charged with homicide and abuse of a corpse and was booked Wednesday into the Washington County Jail, where he was being held without bail, the Oregonian reported.
Not long after Zghoul was slain, police located Johnston near a ravine. He had tried to commit suicide by slashing his throat and cutting his wrists, authorities said.
Johnston appeared in court in a wheelchair wearing a lime green jail uniform that indicates he is on suicide watch, the newspaper reported. He was recently released from prison on probation following a drug arrest, and was living with his mother.
Investigators connected the vehicle with Johnston, but wouldn't clarify whether he owned the vehicle, the paper reported. The BMW was found near his mother's home.
Chase Haverfield, who became friends with Johnston while both were in prison, told Fox 12 Johnston was "acting quiet and a little weird" when they met up just two days before Zghoul's body was found.
"It was really weird because he usually has a black BMW. I know he cherished that car, he really liked it," said Haverfield.
Haverfield knew Zghoul as they were both recovering addicts and lived near each other, according to the station, however, he "had no idea" Johnston knew her.
Police haven't said whether Johnston was acquainted with Zghoul, and a probable cause affidavit has been sealed for 180 days at the hands of a circuit court judge, the Oregonian reported.
Johnston is scheduled to return to court Feb. 8.