Man must pay $1M restitution for cutting hose during Baltimore riots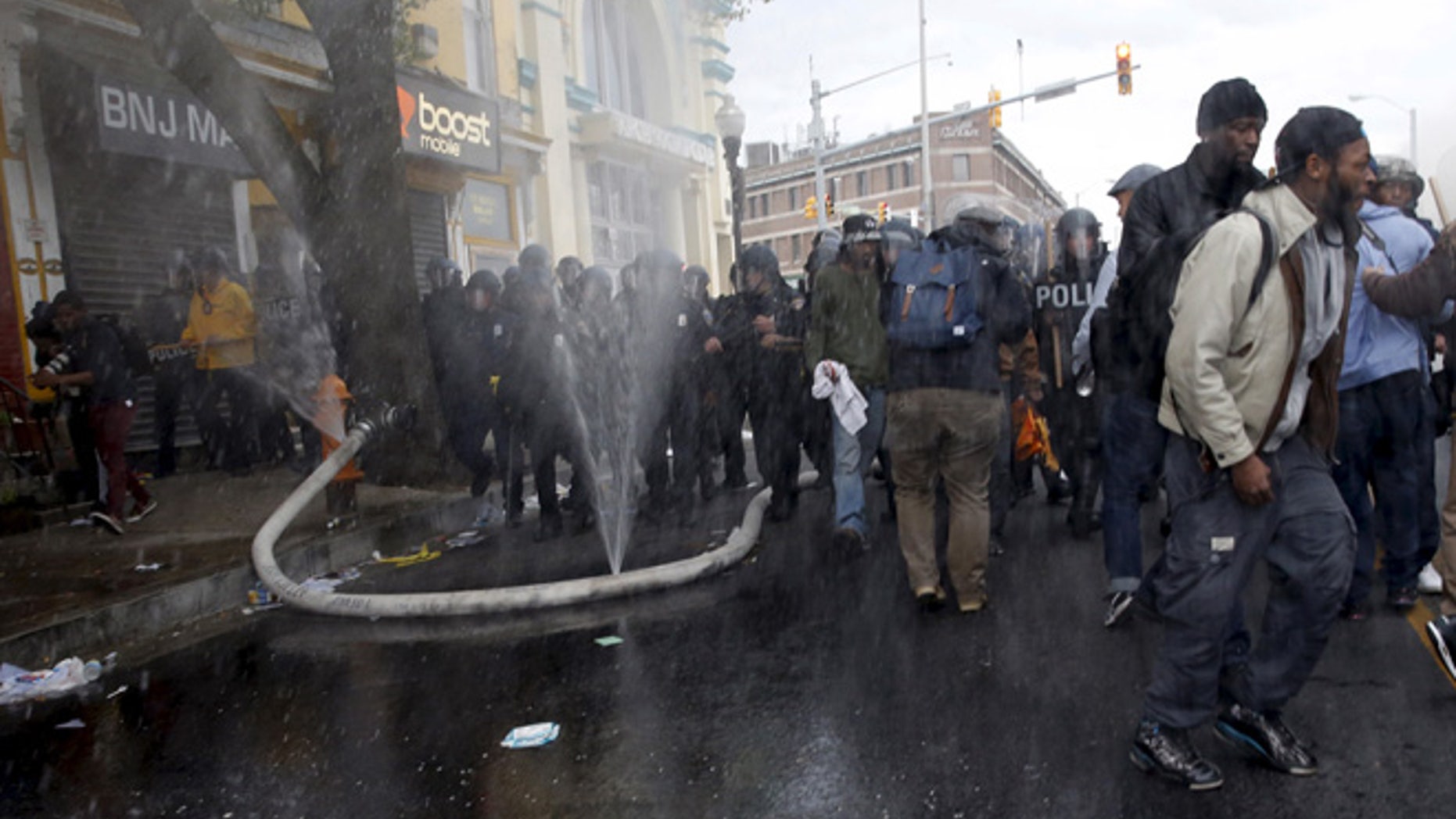 A man who pleaded guilty to puncturing a fire hose being used during the riots in Baltimore last year has been ordered to pay $1 million in restitution.
Twenty-two-year-old Gregory Lee Butler Jr., also known as Greg Baly, was ordered to serve three years of probation and to perform 250 hours of community service. The Baltimore Sun reported that the government sought a 33-month prison sentence.
U.S. District Judge J. Frederick Motz also sentenced Butler to time served on Thursday. Prosecutors say Butler twice punctured a fire hose as firefighters were battling an arson blaze at a CVS drug store on April 27, 2015.
"I think Greg got a second chance to show the city of Baltimore that he's really sorry for what he did on that day, ... and we are extremely grateful that so many people in the Baltimore City Fire Department and the judge and a lot of people have decided that Greg is a young man who deserves a second chance," Liz Oyer, a federal public defender, said, according to the paper. "He's going to do everything he can to make amends for the mistake that he made."
The Associated Press contributed to this report